If you ever doubted that Instagram was going to become your new comprehensive blog or portfolio, this latest update seals the deal.
Starting today, you can share up to 10 photos and videos in one post on Instagram, and with this update you no longer have to choose the single best photo or video from your work.
This means a great deal for professional photographers trying to bring in clients from one of the most populated social media apps available. Now multiple images from a shoot, session, or wedding can be seen in one quick swipe instead of prompting users to look at a link. 
This was specifically a business strategy move and was derived from their Ad-model in which you can swipe to see similar products. We all knew this feature was coming sooner or later but Instagram has pulled out all the stops when it comes to surpassing any and all possible competition (cough, I'm looking at you Snapchat).
It's always our end goal for clients to click the contact button, and IG's deployment of Business Pages last year turned the social media app into a service, instantaneously, with contact options & analytics tools. Now with the ability to showcase up to 10 images/videos per post, your IG page will act as your new blog/website, serving as an even more robust lead-generating machine.
When uploading to your feed, you'll see a new icon to select multiple photos and videos. It's easy to control exactly how your post will look by tapping and holding to change the order, applying a filter to everything at once or editing one by one. These posts have a single caption and are square-only for now.
On your profile grid, you'll notice the first photo or video of your post has a little layer icon, which means there's more to see. In your feed, you'll see blue dots at the bottom of these posts to let you know you can swipe to see more. You can like and comment on them just like any regular post.
This update is available as part of Instagram version 10.9 for iOS in the Apple App Store and for Android on Google Play.
Watch the promo video here to see it in action!
Surprise! Now you can share up to 10 photos and videos in one Instagram post! https://t.co/OpBAUxcmJ4 pic.twitter.com/U2u0OmBJln

— Instagram (@instagram) February 22, 2017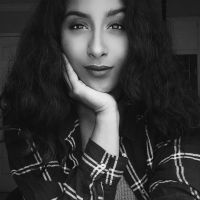 Shivani Reddy
Shivani wants to live in a world where laughter is the cure to pretty much everything. Since she can't claim "Serial Bingewatcher" as an occupation, she'll settle for wedding/portrait photographer at Lin and Jirsa & marketing coordinator here at SLR Lounge. For those rare moments when you won't find a camera in her hand, she will be dancing, eating a donut, or most likely watching Seinfeld. Follow her on Instagram:
@shivalry_inc