Instagram is the quintessential expression of modern photography trends, in my humble opinion. From the curatorial to the editorial, as Editorial Director of Instagram, Pamela Chen says, Instagram is all about community, and that community is made up of the most frequent and prolific, if not entirely professional, photographers. But it includes those too. Instagram isn't Flickr, it isn't a museum, it is where all the people are, almost in real time, and one of the things the Instagram editorial crew is trying to do, is bring all those people together.
How does one do that? With a company with a suspected value north of 30 billion, Instagram is not just a part of the photographic industry, but almost an industry on its own. Big companies are notoriously poor at creating personal connections and nurturing them, but one of the ways Instagram does this is by featuring certain users, who have projects in the works, on their own Instagram profile. That profile is followed by 60 million people and the exposure of those individuals connects like minds, and interested parties who may not have known that artist existed. The reach is also immediate.
What Instagram has been doing, that many seem unaware of, is transitioning from a purely app-based and digital platform into a physical one as well. There have been numerous occasions when Instagram has staged events with tangible examples of work on the app, and usually, again, done with a sense of community in mind.
There's a video of Pamela Chen, below, addressing the audience at Magnum Foundation's 2014 PhotoEx symposium where she delves into much of what I'm speaking of. It's enlightening to get a better understanding of what Instagram offers, where it is and where it's heading, and one of the things you should be able to take away from this, is that Instagram is about support for photographers and the craft; and it can be wielded by you for this purpose. It's a good watch and listen.
This, I think, is key. There's a lot of noise on Instagram of people posting nonsense or purely fun, or anecdotal, or random things, but if you dial down the noise beyond the selfie chatter, you'll see that Instagram is probably the best place to spot new photographic trends, artists, subjects, etcetera. At the dawn of a new year, this seems only set to expand and become even more true. I have no question in my mind that Instagram will be used as a full on marketing tool in the vein of magazines and the likes, with professional grade work.
And as a photographer, and one who has even a little reach, it may sound strange to hear from me, but one pice of advice I would offer as the dawn of a new year breaks, is to take Instagram more seriously for your work. You don't have to be as benighted as many of the users, and when you're not, you'll get noticed by other like minds, discover like minds, and be more current. It may have once been the foray of the iPhonographer, but that doesn't even have the same negative connotations it used to, and it's no longer only that. Instagram is a benchmark tool now for field testing for pros. It's sad I hardly use it, but I'll tell you now, I'm about to start.
Do you find Instagram useful in your business? Do you think it could be?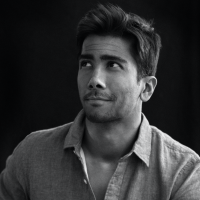 Kishore Sawh
A photographer and writer based in Miami, he can often be found at dog parks, and airports in London and Toronto. He is also a tremendous fan of flossing and the happiest guy around when the company's good.