So it's been a busy quarter for Instagram, and that has translated to a busy week of roll-outs/announcements. Just days ago we brought you word that Instagram will be introducing a feature that would turn it into a client-vendor interface by allowing potential clients to actually book services right through the app. This was, and is, big news.
Instagram has been evolving into a more obvious business platform, a transactional one in addition to being a curatorial and editorial viewing/sharing destination. But now there could be a little bit of a hiccup, and it comes in the form of censorship: they'll begin blurring your images.
That's right, Instagram has announced that it will be taking a new approach to censoring, and it could prove to affect vast numbers of photographers, from boudoir shooters to journalists.
The internet has always proven to be a censorship nightmare, because there's just no easy way of verifying age (that can't be skirted), and the fact information online proliferates like rabbits makes it almost impossible to keep up, even with fancy algorithms and bots.
Instagram in particular has always strived to be a 'clean' destination, perhaps more socialist than democratized, and generally they've done a good job leaving enough to be titillated without the, ahem, 'tits'. But with around 500 million active accounts/users, keeping it all in check is a never-ending endeavor, and they've put the 'onus' on us, the members, to report offending material. This just doesn't work smoothly, as evidenced by the numbers of photographers and individuals who have their posts and accounts blocked for no good reason, or just for being on the receiving end of a malicious person with a grudge and looking to complain. So what's to be done?
I don't know, but what's being done has been laid out here:
As part of our goal to build a safe environment, we also have some updates to announce. Soon you may notice a screen over sensitive photos and videos when you scroll through your feed or visit a profile. While these posts don't violate our guidelines, someone in the community has reported them and our review team has confirmed they are sensitive. This change means you are less likely to have surprising or unwanted experiences in the app. If you'd like to see a post that is covered with a screen, simply tap to reveal the photo or video.
This suggests that not only will your images have to adhere to the same guidelines as before, but then even after that IG may blur your shots if someone in the audience complains. That seems a bit ridiculous, and if you're wondering what really is classified as sensitive, here's what IG told The Verge,
Examples include animal rights groups that share content to expose animal testing conditions or animal abuse, or content that raises awareness of humanitarian crises around the world (famine, impact of war on local communities)
Famine? Animal testing? Humanitarian crises? Instagram, it seems, wants to censor real life; to shield viewers from some of the most important aspects of it; the ones that are desperate for our attention. It would seem according to this rep, that showing you a starving child in Yemen is something that's a bit 'distasteful', a bit too jarring for your white-picket-fenced lives. But what else? And who decides what's sensitive?
Time will tell how effective this will be, but in a sea of good moves by IG, this seems like a bad one. For photographers, if your image is blurred then people will just keep scrolling, and that's going to hurt. But then again, maybe not. Maybe our inclination to satisfy curiosity may make those posts even more 'liked', like adding NSFW to a title…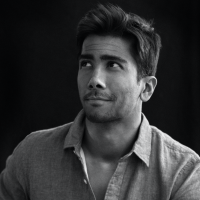 Kishore Sawh
A photographer and writer based in Miami, he can often be found at dog parks, and airports in London and Toronto. He is also a tremendous fan of flossing and the happiest guy around when the company's good.