25 million business accounts on IG and counting.
The first thing you should know about that figure of 25 million is, that just a few months ago, in July, that figure was 15 million. That's a a 66% jump in 6 months, and regardless of whether or not your yardstick of growth is BitCoin, that's staggering.
It's also worth noting that there are now over 800 million active IG users each month, and according to IG itself, over 80% of those users follow a business. And we're not done yet, because some 200 million of that lot visit the profile of a business every single day.
And if that wasn't enough, the metrics show that 2/3 of daily business profile visits come from those who are not yet following that business – who aren't yet their customers. That's new traffic. That's new leads. Potential customers.
*Those figures were as of November 2nd, so we're talking about data on a regular run-of-the-mill day, and not over holiday weekends or the season on a whole.
What do those businesses on Instagram have to say on the matter? Well, I haven't asked, but considering the figures show 2 out of three on IG were built on IG, it's probably favorable. They're also sure to like what's coming in the next few weeks, which is a new and fleshed out Instagram Insights for business, which should let businesses see how they're being found (think location tags, hashtags, explore, normal feeds), allowing them to focus on areas of strengths, or develop weaker areas.
But perhaps what that should indicate to potential users of IG as a business platform, is that it's no longer a transient relay point to get to another location, but the commerce destination itself.
To put it another way, Instagram isn't just a place for businesses to be stumbled upon and found, and then sent somewhere else – it's not just a place for business awareness but where the business takes place.
As creatives that deal in a visual medium, Instagram has been the place to be, and that hasn't changed other than to be even more the case. You can check this link to get a little primer on Instagram use and see how you can implement into your photography business now.
Source: Instagram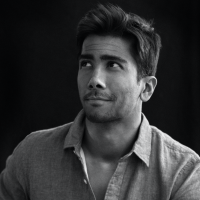 Kishore Sawh
A photographer and writer based in Miami, he can often be found at dog parks, and airports in London and Toronto. He is also a tremendous fan of flossing and the happiest guy around when the company's good.