The thing to remember about Instagram is that it's a marketplace, and that market defines what succeeds. Your popularity on Instagram isn't a measure of what's good, but of what the consumer base wants to see. As such, it's ever evolving and beyond good work you've got to be able to know how utilize Instagram to reap the rewards. But how?
There are some basic truths to accept when it comes to social media performance, but the problem is sorting those from the plethora of tidbits out there. Perhaps one of the best ways to do it is to test it yourself, but in case you don't relish the idea of constantly reinventing the wheel, listening to those who have done and continue to succeed at a high level, is a way to go. People like Chris Burkard, who has steadily built up a following of over 2 million on Instagram, and all without the use of cleavage or conspiracy.
Chris and COOPH have come together to produce a bit of an inspirational and educational video on how to Instagram better, and it's good. Perhaps you may not find it ground breaking, but what's great about it is that this is information that's coming from experience and vetted through time, so if you were unsure about the validity of any of the points, they will carry more weight now. Chris is a successful photographer in his own right, but clearly has an understanding of the market on a whole. Check out the video for all the tips, and find a list below.
You can find more from COOPH here, and more from Chris here.
Tips:
#1 Only posting selfies is zzz… Go on adventures and look for great light
#2 Use hyper lapse app and get speedy
#3 Keep it chill with slow-motion
#4 Keep it consistent: Same look & feel, Same themes
#5 Use editing apps like VSCO & Snapseed
#6 Focus on telling a great story, write a great caption
#7 Add a location to your photo for higher engagement
#8 Only use relevant hashtags
#9 Use Instagram Stories to engage with your audience
#10 Search hashtags you love and drop likes & follows
#11 If you comment, most people will check out your account
#12 Look out for accounts that regram (like @thecooph)
#13 Share your instagram handle everywhere (e-signature, website etc.)
#14 Stop monkeying around with #followback
#15 Stop ghost following
#16 Don't steal other people's photos, get out their and take your own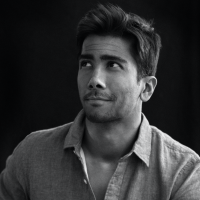 Kishore Sawh
A photographer and writer based in Miami, he can often be found at dog parks, and airports in London and Toronto. He is also a tremendous fan of flossing and the happiest guy around when the company's good.