How do you stand out amongst millions? This is a question that anyone looking for success on Instagram must answer, and yet pondering it will inevitably lead to more questions. Do I need more pictures? Do I need fewer pictures? Do I need presets? Are my pictures any good at all?
A photo posted by Ron Timehin (@rontimehin) on
The answers to these questions vary greatly from person to person, but what you or I must do, is to start shooting and to keep shooting. Still, this can be an overwhelming endeavor. If you are in need of a creative boost or encouragement, here is an intriguing story for your reflection.
The film below is short documentary that follows to pronounced IGers from their humble Instagram beginnings to their current state of successful photographers. The documentary has been doing the show and festival circuit also, and garnering love and awards along the way. It's a good watch.
Ron Timehin and Tobi Shinobi are two of London's top Instagrammers. Both were early adopters of the platform and have been featured by Instagram a combined four times. To date, Ron has over 50k followers and Tobi has over 124k, and together they've earned over 3 million likes. Ron is a musician whose journey into the arena of photography started when he was touring for five years. Toni, on the other hand, was a lawyer of eight years and had, as he puts it, "a creative yearning that he needed to quench". After diving into the platform, their desire for better images pushed them to approach taking pictures differently.
The two met at an Instameet and immediately hit it off. The have formed an inspiring creative duo, in which, they can learn from and challenge one another. This a good reminder that there are benefits of building relationships around your photography.
You can follow Ron at @rontimehin
You can follow Toni at @tobishinobi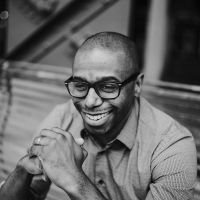 Wendell Weithers
Wendell is based in Atlanta where he shoots events, portraits, and food photography. He also supports his wife Andrea as she runs their cake design business, Sweet Details. Instagram:
Wendellwphoto