WordPress is one of the most customizable web design backbone out there. Although it can be (and still is) daunting for a new person to use it, the payoff can be really amazing, provided that you find a great template to use.
Mine, for example is Village Theme by Theme Province



Finding the right template can be a daunting task, especially when you start playing around w/ the features in each templates. For example, I really like having thumbnails that are easily accessible, but are not too big. I like the clean, modern look that is easy to navigate.
The great thing is that Tripwire Magazine has come out with 95+ Awesome Fullscreen WordPress Template so you can really have the best of the best all in one page.
And yes, they are all premium, paid templates. As one of the comments stated, "efforts need money to flourish."
Here are just some examples of the ones that caught my eye:

Core Minimalist



Shutter



Right Now WP



JR Photography



This Way WP



Specere



To see more, go to Trip Wire Magazine's 95+ Awesome Fullscreen WordPress Template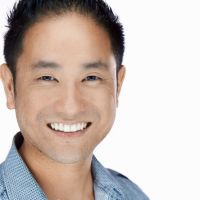 fotosiamo
Joe is a fashion and commercial photographer based in Los Angeles, CA. He blends creativity and edge with a strong style of lighting and emotion in his photographs.