(The Lightroom video tutorial in this post is just under the introductory text below. The working files for this video can be found in any of the articles within the Creating Catalogs and Importing Chapter)
Note – For the most part, the Menu System in Adobe Lightroom 3 is largely just another place to access functions that are available through the working interface. However, there are some useful functions that are only accessible through the menu system. So in the next few videos, we will be discussing these more useful and practical functions that we won't be covering in other tutorials.
For this fourth menu video, we are going to cover the Lightroom Photo Menu. In this video we will do a brief overview of the Rotate and Flip functionality of the Photo Menu since we aren't going to be covering those functions until we get to the Develop Module.
Enjoy!
Related Product Offers Recommended by SLR Lounge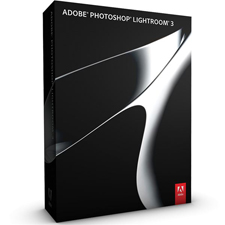 1) Adobe Photoshop Lightroom 3 – As of April 25, 2011 – Among the larger reputable dealers, the lowest price we found for Adobe Photoshop Lightroom 3 is $264.77 (Free Shipping) through Amazon. Click any of these links to take you to the offer.
Click here to purchase Adobe Lightroom 3 from Amazon.com
2) Student and Teacher Editions of Adobe Photoshop Lightroom 3 – For teachers and students, Adobe Photoshop Lightroom 3 is available for $89 through the Adobe Educational Purchasing Site.
Post Production Pye
SLR Lounge Senior Editor
Partner ofLin and Jirsa Photography