*Disclaimer: I'm not a copyright expert or attorney, so please do understand that the information within is not meant to be used as legal advice. Please seek the proper avenues for that.*
The Case For Copyright Registration
The internet, for all its wonderful abilities to let us keep up with news as it happens, reach a target audience for a product or service, find mail-order brides and so forth, has become a propagator of challenges when it comes to intellectual property. It's extremely simple to lift the work of others and distribute it that infringes on copyright.
Let's make one thing clear here, copyright infringements are always going to happen. If you are a published photographer with any sort of presence it probably already has, and even if you're not or it hasn't, it probably will. Hell, it may have happened and you just haven't a clue that it has. But what if you do? What if you've come across a work of yours being used without your permission, what then? You'll want to have the entire weight and grunt of the law to throw in if you want to stand a chance getting appropriation or a settlement sorted.
However, this does require a bit of forethought, and requires a photographer to be proactive. Many, if not most photographers, are so uninformed when it comes to legality, and some think they actually know or are up-to-date when they're not, which is possibly more dangerous than knowing nothing at all.
A simple example of this would be the notion that you either have to register your images with an agency to own the copyright, or as some  believe, that it's not necessary because if you took it you own it, period. But it's not that simple.
On the one hand, you do in fact own the copyright when you take the image, so in a sense it IS copyrighted, but this is different than legally registering your copyright with the USCO (United States Copyright Office). You'll want to have that if you are actually going to pursue an infringement case as it acts as proof you own the piece in question. You may call it semantics, I say it's fine print and that's about the only print that matters. IF your images aren't registered with the USCO, you won't have recourse to statutory damages, nevermind recourse for the legal fees involved.
Yet hardly any photographer I know of actually does this, and probably for an understandable reason. For one, we're creatives who don't like dealing with this sort of stuff, and getting answers often requires thumbing through tomes of legal jargon which no one enjoys. Essentially, this process doesn't really fit into the creative facility and personality we as photographers generally cultivate, and certainly the idea of consistently registering with the USCO hasn't been fit for our workflow. But that's just changed.
ImageRights
At the most basic level, ImageRights International brings a simplified copyright filing system to the table, and now with the release of their Lightroom Plugin, it's about the simplest system there is. But what ImageRights does is far more than simply act as facilitator of ease of registration. Sure, it deals with copyright registration in a timely manner, but it also has a discovery service which alerts you when some of your registered images are identified in use, and even a recovery service where they'll assess your claim at no cost if someone is infringing your work, then go on to manage the claim, and even front the legal expenses.
As dealing with copyright is a legal endeavor, there are costs involved, and they aren't petty.  Should you want to register a single image with the USCO I believe the current cost of that would be $35 USD. Doing it through ImageRights costs you $69, but the added cost comes with the benefits spoken about above, and you still keep 50% of the net recovery should a case arise and be handled.
You may think that's a bit steep, but one chat with a lawyer, and you'll see it's pittance. Also, you may as well go for the $89 option that allows up to 750 published images, and there's another $89 option that allows for unlimited unpublished images also.
ImageRights offers packages for the amateur, standard professional, and professional or agency with large amounts of images, and the prices and features are as follows:
Basic: FREE
Discovery – and protection of 1000 images
Recovery – keep 50% of net recovery with a $50 fee on recovery cases
Registration – $69 or $89 per USCO filing as discussed above
Pro: $495/year
Discovery – and protection of 100,000 images
Recovery – keep 55% of net recovery with and no fee on recovery cases (even if case isn't won)
Registration – 3 free USCO fillings
Premier: $1,295/year (aimed at agencies and photographers with huge volumes of work)
Discovery – and protection of 250,000 images
Recovery – keep 60% of net recovery and no fee on recovery cases (even if case isn't won)
Registration – 5 Free USCO filings
Please do not let these numbers scare you off, because if you're serious about your work, even a single case won would likely make it worthwhile. You're forever seeing infringement cases against large companies in the news but hardly a thing about a resolution, and if those images were registered with the USCO, you can bet the proceedings would be swifter and much more in favor of the legal copyright holder. And you don't even need to be American to register with the USCO.
The costs are actually tiny when you consider they will take on a case for little to no fee, provide you with a massive network of copyright lawyers who will bring with them their expertise and their own attorney networks to work for your case. All of this without you needing to spend hours handling it, or even searching for the infringements in the first place.
Now, as mentioned above, ImageRights has realized that we as photographers want something that fits in our workflow that's easy, and to that end they've answered in the way that probably fits most of our workflows – a Lightroom Plugin. In a succinct sentence, this plugin allows you to register images with the USCO directly from Lightroom. Sure you could sit down each time and fill out the USCO filing form, but why? Especially given the benefits listed above.
With a simple 1 minute download and installation of the plugin, it will allow you, through the export dialogue, to:
…export their photos directly to ImageRights' automated US Copyright Office registration interface for quick and easy registration. Photographers can simply upload their images, complete the online submission form, and send the submission directly to the Copyright Office. Our new streamlined copyright service takes the guesswork and wasted time out of the copyright registration process. It is the first plugin that integrates copyright registration into a photographer's daily workflow, allowing creation to registration in the fewest steps. This new service is a game changer for photographers in their fight for their rights against image infringement.
Most of you keep your collections of images within Lightroom as it is, and with the quick and easy creation of an image set, ImageRights will sync that collection to your ImageRights account. Once that publication process has been sorted, you'll be able to view them on the ImageRights site, and then ImageRights will immediately begin searching for uses of your images. And this all can be automated by setting up some basic criteria for images to meet, so it's all kept up-to-date.
[REWIND: How To Easily Add Copyright In Lightroom & In Camera]
Of course, you can always check what the registration status is to see which are pending, which are done, and search your entire catalogue through Metadata pertaining to registration. You can do a lot with it, but the message you should take away from this is simply that registering your images for copyright with the USCO can now be done with the click of a mouse during LR export.
Lightroom is, even with its faults, becoming more and more complete. If you're not really sure how to use it, or are an avid user and want to actually see that there is room for growth and become a LR power user, there's no better resource than The Lightroom Workshop Collection to have LR become an extension of self.
You can learn more and sign up with ImageRights here and now, and the Plugin is available here.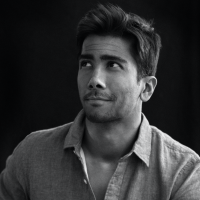 Kishore Sawh
A photographer and writer based in Miami, he can often be found at dog parks, and airports in London and Toronto. He is also a tremendous fan of flossing and the happiest guy around when the company's good.