There is a war waging. It has been an ongoing battle, one we probably all have been a part of: image owners against content users. There now is a solution to the ever growing battle, and you could be a part of it.
Did you know that image owners are having their online content infringed without attribution, permission or payment 85% of the time? That is a lot of images not getting the credit they are due. Content users are liable for up to $30,000 per infringed use according to US copyright law, but are often aren't found or held accountable.
IMGembed is a company located in Brooklyn New York with a new technology to help control how and where a image owner's images are being used. But this is also a win for content users as well. Their technology allows the image owner to allow content users to embed their image for free, or at an affordable impression-based rate. Yay! for images getting used right and getting credit.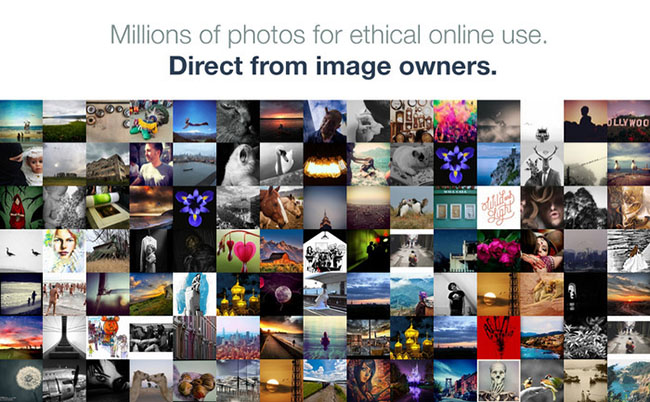 They first launched their prototype at SXSW, and since then, the grown has been explosive! They've seen millions of images and monthly embeds being used through their site. But since there is growth in use, there must be a growth for them as well. Here is where you can help stop the war! They currently have a Kickstarter to help them expand their development and marketing efforts, to help IMGembed reach more users and support more images.
Donations range from $5 to $10,000 and will be open until September 18th. Backers can expect to receive limited edition postcards and art prints curated from the featured works of the IMGembed community of professional photographers. Their product is expected to reach its expansion later this year upon reaching their goal.
To help fund their project or learn more about their Kickstarter, click here. To check out their website or become a user of IMGembed, click here.
via [DesignTaxi]
CREDITS : All images by IMGembed are copyrighted and have been used with permission for SLR Lounge. Do not copy, modify,  or re-post this article or images without express permission from SLR Lounge and IMGembed.
Teagan Alex
Teagan Alex is an Event and Fine Art Photographer based in Salt Lake City Utah. She believes that all people are inherently beautiful, and loves to capture the details of the world around her. She received her BFA degree from UVU in photography and since has been published in books and magazines, multiple gallery shows, and won best in show for her work. Visit her website at
teaganalex.com
and connect with her via
Facebook
or
Instagram
.