Approaching the overflowing shoe box with trepidation, I began to search through the unorganized mess of receipts in a panic. Don The Accountant wasn't going to be happy about the state of my affairs during our meeting the following day. In an effort to help keep my business numbers in order, he had even created a custom spread sheet, which practically induced a panic attack when I opened it and saw all those lines and numbers. I never opened that file again…and continued to approach tax time and other financial related business matters with lethargy and chagrin 9 months later.
Sound familiar? When I decided to turn my photography "hobby" into a photography business, I had no idea how many non-photography tasks would be involved. It's enough to make one quit and go back to the good old days of shooting just for fun. Had I not discovered a great resource for the business side of things, a blog called The Modern Tog, I may have given up long ago.
Jamie Swanson, the creator of The Modern Tog, provides a lot of free business resources and advice for photographers, like a free ebook, 5 Common Mistakes That Lose You Business and her Free Photographer's Pricing Guide Series. Everything I know about in-person sales came straight from The Modern Tog as well. So, when I heard about Jamie's latest product, the Easy Client & Money Manager, I was very interested.
Unfortunately, the spread-sheet-o-phobe in me was hesitant to buy it because what if it was just another anxiety producing Excel sheet full of numbers that I would never use? Well, I guess being a writer at SLR Lounge has it's perks because Jamie sent me a copy to review and I've got to say I'm very impressed and I'm actually excited to use it, just so I can see the look on Don The Accountant's face when I hand him a neatly organized and calculated stack of financial reports instead of a shoe box full of receipts.
First of all, the Easy Client & Money Manager is an Excel workbook that is very organized and easy to navigate. All you need to get going right away with the workbook is Excel 2007 or higher on the PC and Excel 2011 of higher on a Mac. It also comes with a very comprehensive PDF guide and a link to several video tutorials, which walk you through how to customize and use it. It's not just for accounting, either. This handy workbook is a place for you to track all the business related data, including workflow, client information and accounting in one handy place. From the website:
The Easy Client & Money Manager is designed to help you track your business expenses and prepare summaries for your accountant at the end of the year. It will help you create and track client invoices, pay sales and use tax, and keep records on clients and vendors.
If you're lucky enough to be able to hire someone to keep track of all your financials (I'm jealous) or already have an accounting system in place that works, you could just get the Easy Client Manager, which helps you organize your tasks and client workflow in one convenient place. Plus, you don't even need Excel for this one, you can use Open Office, which is a free software!
Another product I'm loving from The Modern Tog is The Go-To Guide for Client Emails, which contains 100+ email templates for Photographers. The guide is actually so much more, though. It's really a tutorial on how to provide excellent customer service. From the introduction:
"Customer service is one of the easiest ways to make a positive impact on your clients and to get them to tell all their friends to hire you, so mastering this aspect of your business is of the utmost importance. The goal is to stop thinking 'how do I deal with this client' and to start thinking 'how do I blow this client away with amazing service?"
In addition to 100+ customizable email templates, the PDF document includes:
Tips for setting proper client expectations in order to avoid "issues" in the first place.
Business etiquette tips.
A sample list of Power Words (and why you should use them).
How to build positive relationships with other photographers and why doing so will help you provide excellence for your customers.
If you're interested in any of these or several other business resources Jamie offers on The Modern Tog, I suggest you head on over there today because she's offering some pretty amazing Black Friday deals AND giving away an iMac (not an ipad, an entire computer!) plus other fun prizes. Click here to enter the giveaway and check out her great deals.
And, in case you missed it, SLR Lounge is having a Black Friday, sale, too! SLR Lounge products are rarely discounted, so take advantage. Check it out by clicking here. My favorite is the SLR Lounge Lightroom Presets.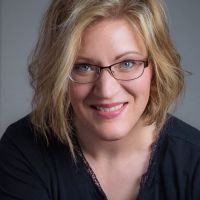 Tanya Goodall Smith
Tanya is the owner of WorkStory Branding Photography in Spokane, WA. Businesses hire her to create story-telling content that sells their high end products and services. She also teachings photographers her unique business model for making serious money as a corporate and personal branding photographer. Find her at
workstoryphotography.com
and
workstoryeducation.com