A few months ago Chase Jarvis launched a new show called 'The Daily Creative', and it continues to provide creatives the space to ask the burning questions with a bit of anonymity, whilst remaining public enough that everyone can benefit from the answers. One of his latest inquiries was an interesting one, and one we here at SLR Lounge and around the photo community are all too familiar with. For those budding creatives out there this is one to watch and take in.
Essentially, we have Jason, who, somewhat bravely, calls in and sort of opens up about his 'plight' – "I'm doing everything to get noticed, but it's not working." To some degree most of us can sympathize, or at least recognize it as something we've addressed at one point or another. But what does one do? Well, Chase Jarvis is one of the best people to ask.
Jason is a photographer who is selling education, and lays out that he's covering a span of platforms from Instagram to Snapchat, to YouTube and his site, and he's just not getting traction enough to make his dreams happen so he can return home to Canada. There was a lot to unload and decipher here, but the somewhat scattered nature of the question was, in and of itself, a bit foretelling, and Chase was quick to dismantle.
Chase rapidly and rather accurately figures out that teaching is something close to Jason's heart, but in the same breath, and in the kindest way possible, suggests to Jason that his imagery is simply not up to par which means the endeavor on a whole comes across as an effort to make a quick buck. That's the crux of it and preceded by a lack of clarity on what it is Jason actually wants to do. Does he want to be a world class photographer or someone whose goal is to make some money teaching? Check out the video for Chase's thoughts, and keep reading for mine.
*Jason has also written a blog response to Chase's answer for greater perspective.
Thoughts
I had heard Jason's name before so I was prompted to do a little digging, and sure enough it was because Jason had put out some content recently on how to make cinemagraphs. I also did a bit more digging because what Jason appeared to be doing, what he was asking, and how Chase was responding, was all too familiar to questions we field at SLR Lounge all the time, and me specifically.
After having a deeper look at the entire span of Jason's work and platforms (no paid content), my conclusion is it's difficult to disagree with Chase's take, and he was perhaps even kinder or softer than many would have been. There's no question Jason loves photography, and that he has a masters in education further speaks to his inherit desire and ability to teach, but I think it's a bit naive – as it is for many –  to think that an affection for something or experience with it means you can charge for it, or that you're at all currently relevant.
The creative world is rife with talent at the moment, and there really are so many people out there capable of creating images that are technically exemplary and, more importantly, artistically and culturally relevant. You've really got to understand the current market and be exceptionally good at one style at least before you gain that sought-after traction. This, in my humble opinion, is the point Jason has missed and many others alike would do well to also address.
The fact is, if you're not very good today, people can tell from a mile and in a blink because there are just so many within the swipe of a finger who are, and that's what you're competing with. Well, that and relevancy. If photographers in 2017 really want to build traction and a following that perhaps they can one day convert into a sale or hire, they must have that duality of ability and relevance.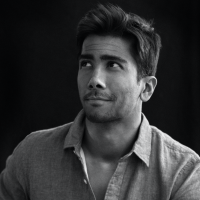 Kishore Sawh
A photographer and writer based in Miami, he can often be found at dog parks, and airports in London and Toronto. He is also a tremendous fan of flossing and the happiest guy around when the company's good.