If you've ever dabbled in the world of light modifiers, you'll be well aware that you are spoilt for choice. Just to have an idea of the ocean of options you can go to B&H and just type in reflector, or softbox, and you'll be presented with a list as long as the Orient Express. This much choice can make it difficult to choose, even if you know what you're looking for, much less when you consider all the fine differences between each modifier. British acclaimed photographer Karl Taylor, who has run the gamut of photography styles, has shared a brilliant video informing of many types of modifiers, and precisely how they work. He goes into much detail about the beauty dishes, octaboxes, and parabolic reflectors. The parabolic light modifiers Karl specifically uses in the video are the Broncolor Para 88, Broncolor Para 133 Reflector Kit and the Broncolor Para 222 Reflector with Kobold Light Mount.
[REWIND: Understanding Softboxes: Lighting Tutorial and Behind the Scenes with PHLearn]
The latter being the least common, and can arguable be one of the most expensive – the ones Karl uses are around the $4,000 figure. Are they worth it? It's something you will have to decide for yourself, depending on your budget, clearly, and also the task at hand; their ability and produce are undeniably attractive.

Most photographers who work in a studio capacity will likely have used various types of softboxes, but still the parabolic breakdown given by Karl is just so detailed and illustrative that it warrants a look, as with his explanation and visual examples of the others. As each type of modifier brings something particular to a shoot, it's great to see how each can be manipulated.

You can learn more about Karl, see what he is currently up to on his site, and see his library of tutorials here. We would like to hear what you thought about it, and if you have any experience using the modifiers mentioned above. What's your favorite?
Via: Fstoppers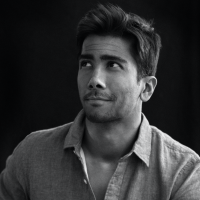 Kishore Sawh
A photographer and writer based in Miami, he can often be found at dog parks, and airports in London and Toronto. He is also a tremendous fan of flossing and the happiest guy around when the company's good.