Peter Hurley is looking for your attention, and if he hasn't got it already, maybe it's time you offer it. For those of you, however few, who may not be familiar with Hurley, he is an athlete, turned model, turned photographer, with an emphasis on portraits and headshots. Arguably one of the best in the business, Peter's client roster reads like a celebrity hit list, something no doubt that can partially be attributed to his apparent candor and persona, as with his deftness with the craft.
Hurley has recently taken both this skill set and candor, and released an all encompassing 4+ hour long instructional video called Illuminating The Face. This is his specialty and what he is really known for. Peter takes his time, and takes you through just how to manipulate light in order to manipulate the look of a face.
Using proportional modeling lights, each movement and adjustment made to a light source by Hurley is clearly visible and allows you to process and pick up on the small details. You'll see gradual changes rather than strictly stark ones in things like fall off, catchlights, and shadows. All manners of lights and modifiers are explained and demonstrated on two models who remain constant throughout the video, allowing for direct comparisons, and consistency. He runs the gamut of lighting in these hours.
[REWIND: Peter Hurley Lighting on the Cheap]
If you've previously been acquainted with Peter's other collaboration with Fstoppers, The Art Behind The Head Shot, you'll know, as told by Hurley himself, that it was 90% coaching and 10% technique, but still has proven itself invaluable to many. This video is a departure from that, and primarily technique driven. And for a short time, you can buy both products together to compliment each other, for a significant discount. Get it here.
Thoughts
This isn't a full review, but I've just watched, and tried to absorb all that if on tap in these videos. It's going to require referring back to. Peter has really hit the technicalities of lighting with this product. It's a progression from basic lighting and culminating in taking you through the development of a number of different looks.
The shooting is all done in a studio and I can see how that may be a concern for some who either don't have large studios, or do location shooting. However, the information within can surely be adapted or even directly used for location shooting. The principles are solid.
I like Peter's way of speaking, and that nothing about this seems rushed. It's immersive, and at no point does it seem patronizing. It's also interesting to see that while he may be shooting with Profoto D1 s, he shows you how to use some inexpensive materials to achieve the look. What this says to me is that the message is really about shifting how light is seen and approached. 'Building Light' is a term that really stands out in here, and Peter seems to have built a solid product.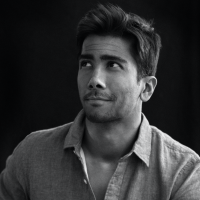 Kishore Sawh
A photographer and writer based in Miami, he can often be found at dog parks, and airports in London and Toronto. He is also a tremendous fan of flossing and the happiest guy around when the company's good.