As an artist, the world wide web is a necessary evil for us to put forth our works to a public audience in hopes of getting our names out there. It is mandatory for the business we are a part of in the digital age.
This has always been an inherent risk as it is much easier for someone to steal another's work and claim it as their own. All of the fine print on social media websites, which we all too often eagerly click "agree", often has us selling our souls and our cultivated pieces all for the sake of being a working artist.
You may recall an example from last year when an artist took someone's Instagram photos, enlarged them, and sold them at a NY Gallery for $100,000? Had the owner of the original image decided to take this to court it would have been messy, much more expensive than any settlement would probably have reached due to legal fees, and probably not taken seriously.
In the past months, our folks in Washington have been hard at work to revamp the hellish Copyright Laws we currently have in place. In December 2016 The Fairness of Small Creators Act was introduced and was heavily backed by PPA in hopes of giving the power back to the little people.
Most recently, the House Judiciary Committee has approved HR1695, the Register of Copyrights and Accountability Act of 2017 into Congress. The bill calls for a new panel of leadership from both the Senate and the House, which would be appointed by the President. If approved, this bill will allow for autonomy within the US Copyright Office, which will be huge for us creative folks.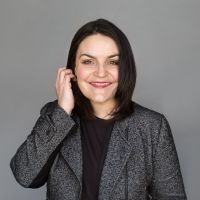 Brittany Smith
Brittany is a fashion and beauty photographer who works between NYC, Montana and LA. She photographs the way she has always wanted to feel and believes in the power of raw simplicity. When not behind a camera she can usually be found at a local coffeeshop, teaching fitness classes at the YMCA, or baking something fabulous in the kitchen. Instagram: @brittanysmithphoto