My Road into Professional Photography
Before I get into this review, I would like to create some context for my review and experience with the MZED HOW to WOW tour from Jerry Ghionis. If you happen to be too impatient to read the review, well then just know that you definitely should attend a Jerry Ghionis class/workshop.
6 years ago when I began my journey into the world of professional photography, I ventured out to WPPI for the first time in 2008. I attended every class possible, and most of the instruction was fantastic. If you are an amateur, aspiring professional or professional portrait/wedding photographer, you need to be at WPPI!
However, I will say that of all the classes I took in 2008 (which exceeded 20 classes/lectures), there were 3 instructors that truly caught my attention: John Solano, Brian Marcus, and Jerry Ghionis.
As many of you know in my interview with John Solano, meeting him at WPPI eventually led to John/Brian mentoring us early in our careers, and more importantly an amazing friendship.
However, more than any other photographer, when I saw Jerry Ghionis teach, interact with his subjects, and shoot, I couldn't think of anyone else that I would rather "emulate" in my career. His lighting is spot on, his imagery was and still is incredible, and his ability to interact with his subjects, communicate, and use his personality to get people to emote is absolutely unbelievable.
6 years ago, I left his lecture thinking to myself, "I want to be like Jerry."
Role Models Often Change Through Growth
I have always found that when you first start learning something new, we tend look up to others who are more established as role models.
Let me give you an example with one of my favorite hobbies, racing. When I first started to learn high performance driving with my track modified Honda S2000 (my number is 3.14 or Pi = Pye) , I found that I looked up to drivers that were getting faster times than I was. They seemed so confident and good at racing and I wanted that! Yet, as I gained more experience through study, instruction and wheel time, I quickly begin to see things differently.
As my speed and times got faster, I began to surpass many of the individuals that I looked up to, and I started instructing new drivers. As I improved, I saw the weaknesses and lack of technique in drivers that I originally looked up to. So, I looked towards better or even "professional" drivers to emulate.
Why do I tell this story? Because it has been the same experience throughout my life. Role models most often will change as you individually grow in a particular field. But, there are these rare moments when you find a role model who continues to lead and inspire throughout your journey. Jerry Ghionis is one of those.
Fast Forward 6 Years
As a professional with a "fair" amount of experience in my career, I have learned a simple, yet all so undervalued and unspoken lesson. It is true of photography, and it is true of every other profession.
The more I learn, the more I realize how much I don't know.
– Albert Einstein
I know I can't say it any better than the great Albert Einstein. But, if I were to add a little of my own thoughts into that sentiment it would be this,
When I knew nothing of photography, I thought I knew everything about photography. As I have learned a lot about photography, I have realized that I know little about photography.
But, what truly amazes me is that despite where I started and where I have come in my photographic career, I still find that I look up to Jerry just as I did when I first started. His technique and lighting are still impeccable, his images are still fantastic. He is still that same person who knows how to communicate and use his personality to create incredible images, as well as be a fantastic instructor.
It is the honest truth and I think that is probably the biggest "endorsement" someone could give a "role model." Is the person that you look up to someone that you can continue to look up to as you grow in whatever it is that you do?
Now that was a whole lot of "mumbo jumbo" to get to this point in the review, but I thought it was a story worth telling to add perspective to what I have to say. So let's get to what you will learn and why you should take a Jerry Ghionis workshop if you get the opportunity!
What You Will Learn – From a Beginner's Perspective
If you are relatively new to photography, then you are probably going to be most interested gear, exposure, lighting and posing. Not to worry, the first half of the class covers that in complete detail. Jerry covers:
His cameras, lenses and lighting gear
His process of exposure and shooting manual
How to light simply to create amazing results
How to pose and move your subjects
For those just starting out, you are going to be absolutely amazed at what Jerry can do with his camera. It will truly open your eyes to what can be done as you learn to visualize your world through the eye of a camera.
What You Will Learn – From a Professionals' Perspective
If you are a working professional, most likely you aren't going to need as much of the "technical" instruction. The great thing is that you will still learn from the technical instruction. Seeing what Jerry does will provide you with another approach to many things you may currently do differently, and validation to many of the things that you do similarly.
But, for the experienced professional, here are the things I feel still make the class 100% worthwhile:
The way Jerry communicates with his subjects to get them to emote
Jerry's slow and deliberate methodology in setting up his shots
Jerry's vision and ability to see what the camera sees vs what our eyes see
Jerry's approach to working with and seeing the beauty in everything and everyone
Conclusion – Is This Class Right For You?
Seriously, are you still reading this? If you still aren't sure, then let me just say it once in the most straight forward way possible. Regardless of your experience level in photography, Jerry's classes/workshops/lectures are 100% worth taking. If you have the chance to see him and learn from him live, don't miss it!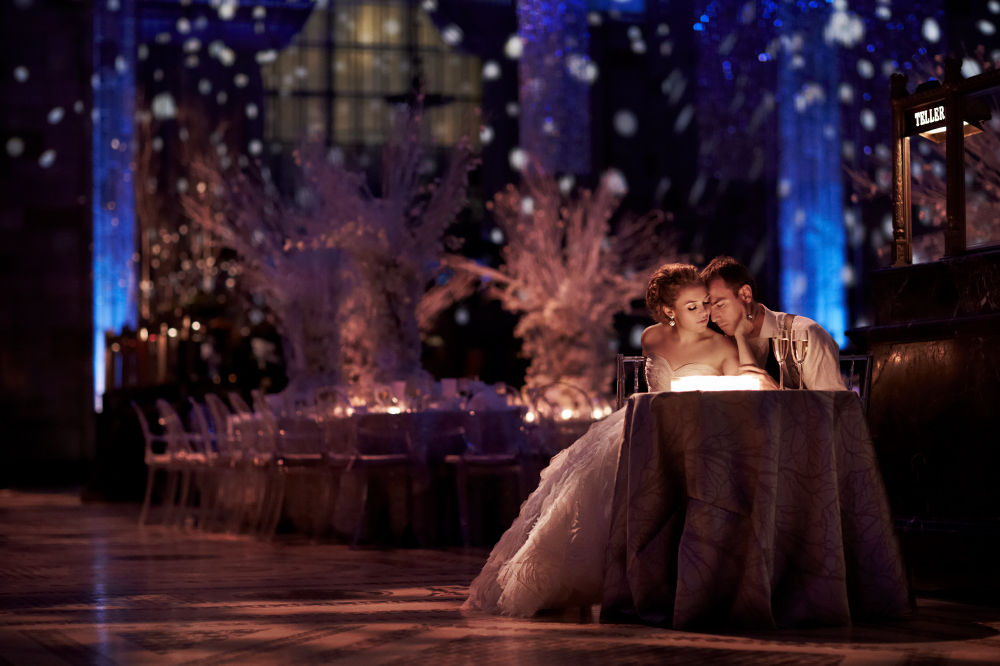 Where Can You Learn More
The HOW to WOW tour has concluded for 2014. But, there are still tons of ways to see and learn from Jerry including:
HOW to WOW – HD Downloads at MZED
The Ice Society – Jerry's online teaching platform
WPPI 2015 Platform and Master Classes
Jerry has also just released a fantastic light shaping tool, the Omega Reflector. So be sure to check that out as well!