Entering photo contests can be a great way to get your work in front of eyes you would really like to see what you're up to for purposes of professional advancement. If the very act of entering contests can be beneficial to your career, what about actually winning them?
This short video from COOPH outlines a strangey to help you conquer contests. Munich based action sports photographer and two time Red Bull Illume contest winner Lorenz Holder introduces us to the 'POP' principal.
To be completely honest, the video was a little vague in their descriptions of each step, simply overlaying the steps over Lorenz's story of a specific, contest-winning shoot, so I'll break down what I've extrapolated from the video for you here:
PLAN
This could be both planning a shoot like you would normally and planing specifically for with a particular contest in mind. Steps for planning a typical shoot include location scouting, booking talent, calculating and predicting weather and direction of natural light. Planning for a specific contest could include checking out who the judges are and what they may prefer in imagery and thinking of a contest's theme even if none is named – for example, if entering a Red Bull contest, you could look at past winning images and the brand's general aesthetic used in marketing.
ORGANIZE
This seems to be referring to organization on-site, in preparation on the day of the shoot. Lorenz's team had a particular issue to overcome – his gorgeous location with a mirror-like reflective aquatic surface had seen some changes since his prior visit. Leaves had fallen into the water and completely ruined his vision for the photo. Not to be discouraged so easily, he and his team resourcefully located a fishing net they had with them and used it to remove unwanted debris, restoring the reflective surface needed for the desired outcome.
POSITION
Having gone into the shoot with a clear vision, positioning himself and his talent for the final image was fairly easy – he already knew the composition he wanted, so he knew exactly where both he and the athlete needed to be for the shot.
Lorenz's wins garnered him massive exposure – his winning image was published in over 300 magazines worldwide. So you can see, there is much to be gained by winning a photo contest. Maybe the next time someone wants you to "work for exposure," you could say just no and make an image for a contest instead. It's a gamble, but if you win, the payoff has the potential to be phenomenal.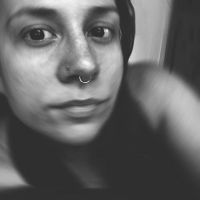 Holly Roa
Seattle based photographer with a side of videography, specializing in work involving animals, but basically a Jill of all trades. Instagram:
@HJRphotos