In the last Lightroom 4 tutorial, we went over how to use the Library Module's Folder Panel to organize your Catalog. The Collection Panel is another way to organize your images for further editing. Whereas images in the Folder Panel are organized by whichever folders those images reside in, a Collection's images can come from different folders within the Catalog. It is up to you to decide which photos will be included in a particular Collection.
There are two types of Collections, the regular Collection and the Smart Collection. Although both are useful in organizing sets of images, they operate differently in how the images are added. Here is the comparison between the two types of Collections.
The following tutorial is from the Lightroom 4 A-Z DVD Guide. The full DVD including 130 tutorials and nearly 14 hours of Lightroom 4 training is available in the SLR Lounge Store for only $99.
Watch the Video Tutorial
Standard Collection
With the regular Collection, you manually assign which images will go into the Collection. So let's start by first creating a new Collection Set. Right click on the PLUS button by the Collections heading.
Click on Create Collection Set. A Collection Set is simply a way to group your Collections. You can have both the standard and Smart Collections in the same set. We can name this particular set "LR4 Tutorials".
Next, let's go back to the PLUS button and select Create Collection to create a new standard Collection. Additionally, you can also right-click on the Collection Set that you just created and choose Create Collection from its context menu.
For this example, we want to add images that were shot in the city of Palos Verdes, so let's title this Collection "Palos Verdes." In the same dialog box, we can also decide if we want to place this Collection inside a Collection Set. In this case, we do want to place it inside the LR4 Tutorial Collection Set.
Now that this Collection is created, all we have to do is find the images that are shot in Palos Verdes and drag it into this Collection. A quicker way to deposit images into a Collection is to use the Collection as a Target Collection. To set this up, simply right-click on the Collection and choose Set as Target Collection.
Now as we go through the images within the Library Module, we can add an image into that Target Collection by pressing the letter "B" on the keyboard when viewing that image. You can press "B" again to remove that image from the Target Collection.
Collection is great way to quickly pick out a selection of images as you browse through your library.
Smart Collections
The great thing about the Smart Collection is that it automatically collects all the images that matches the set of conditions that you establish. For example, you can have a Smart Collection that adds any images that are shot in ISO400.
Here are the steps on how to set up a Smart Collection. Just like regular Collection, you can click either the PLUS button or the Collection Set's context menu. This time, let's choose Create Smart Collection.
The dialog box for Smart Collection is where you can create the set of criteria. You can set it to collect images that match any or all of the rules. So for example, let's set this Smart Collection to pick up any images that are shot in ISO400, have a rating greater than 3 stars, or have been flagged. We will name the Smart Collection "LR4 Tut Smart Collection."
The Smart Collection will automatically collect all the images that fit this set of rules. This is a great way to save time because Lightroom will do all the work for you. You can also edit the rules at any time by right-clicking on the Smart Collection to bring up the context menu and selecting Edit Smart Collection.
Summary
Collection is a useful way to pick out select images from different folders within the Catalog. You can either manually choose the images by using a regular Collection or have Lightroom automatically collect the images based on a set of rules that you establish with a Smart Collection.
That is it for this tutorial. In the next tutorial, we will talk about the different View Modes.
Purchase the Lightroom 4 A-Z DVD Guide
The Lightroom 4 A-Z training DVD will turn any Lightroom novice into a complete master of Lightroom 4 in no time! The DVD which can be played on a Mac or Windows PC includes the following:
– 130 Video Tutorials and nearly 14 hours of content!
– Over 6 hours of tutorials dedicated to developing techniques
– Full Menu System for easy navigation through the tutorials
– Bonus DVD Content that includes Advanced Lightroom 4 Techniques
– Full HD 1080p Resolution for all Video Tutorials
– On-screen Shortcut Tooltips for Lightroom 4
– Exercise Files + Final Catalog so you can follow along during the tutorials
– No Advertisements
Related Product Offers Recommended by SLR Lounge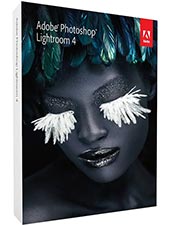 1) Purchase Adobe Photoshop Lightroom 4 through Amazon. Click any of these links to take you to the offer.
Click here to purchase Adobe Lightroom 4 from Amazon.com