Welcome to Time Out with Tanya, where I've put my fast paced graphic design career on hold in favor of adventures in motherhood. I'm capturing every moment on camera, and you can come along if you'd like. Sign up for my weekly email here, so you'll never miss a Time Out.
Editing, or in a sense, "developing" photos, is one of my favorite parts of the image making process. The possibilities are endless, especially when you're shooting in RAW format. You can create so many different looks, depending on how you choose to edit the image. From a workflow standpoint, though, this can suck up a lot of time. I could literally spend hours on an image, but I just don't have that luxury.
Thankfully, with the SLR Lounge Preset System, I save a lot of time. In this tutorial, I'll show you how to take your RAW files from drab to fab in 5 clicks or less. Then I'll show you how to create your own preset, so you can edit the rest of the images in your series with just one click!
Here is an image from a recent family portrait session. The sun had gone behind a large cloud, and the light was quite dull and flat, but I was ok with that. Just before I arrived at the location, the light was glaringly harsh, so I was grateful for the cloud cover. I prefer to use natural light for large families on location. It's just easier, and it works if you know how to use the light to your advantage.
If you're new to photography, or just want to improve your natural light shots, I highly recommend the SLR Lounge Photography 101 video course.
Here's what the final image will look like after just 5 clicks in Adobe Lightroom using the SLR Lounge Preset System. Don't worry if you don't have the preset system. You can create your own presets, but this system saves a ton of time because we've already done all the work for you.
I generally import my images with the basic color import setting. So technically I'm getting this look in 4 clicks, since this step is applied automatically during import. For most of my images, this import setting is enough to kick up the color and contrast in my images and I leave it at that. But this image needed more work.
I brightened it up one stop using the exposure adjustment presets. Yes, you can just use the sliders on the right to adjust your exposure but this is a shortcut with preset exposure adjust increments to save you time.
Then I added a medium radial vignette in one click. Easy peasy. This darkens the background surrounding the subjects just a bit, which makes them stand out. Be careful when using vignettes, though. You want it to be subtle enough that nobody can tell you've added one. You can adjust the feathering in the sliders if you need to, but I find the presets in this system are the perfect mix. I rarely have to adjust the vignette.
I felt the colors were a little too cool, but I wanted the blues in their outfits to stay vibrant, so I went with a Neutral Punch + Warm Cross curves adjustment preset. This warms up the image but makes the blues really pop.
I thought the skin tones were a little too warm at this point, so I used the Skin Desat to take the redness out of the faces just a little.
And done! Here are my five steps to taking a RAW image from drab to fab. And here's the final image again for your viewing pleasure.
Now, here's the best part of this whole thing. Since all of the images I took on this shoot were under the same lighting conditions and with basically the same background, I can create a preset from these 5 steps to use on the rest of the images. Here's how to do it.
First, make sure the image you want to create the preset from is selected. At the top of the presets window there is a little plus (+) sign.  Click on it.
This screen will come up. I generally don't include the exposure adjustment in my presets unless my settings for all the images are the same. My exposure generally varies a little from image to image so I uncheck that one. I also uncheck graduated and radial filters, unless I know those will need to be the same on every image. Just check everything you want to be included in the preset.
Then you'll want to name it something that will help you remember what to use it for. When you are finished choosing your settings and a name, click Create.
Here's another image from the same shoot, straight out of camera. You can see my newly created preset at the bottom of the presets window under "User Presets".
When I click on that preset, I end up with a fully edited image in one click! And it matches the look and tone of my first image perfectly. This makes editing a session so quick and easy. If you haven't already downloaded the SLR Lounge Preset System, what are you waiting for? It will save you so much time!
Other articles you might like:
HOW TO ADD A VINTAGE LOOK TO PHOTOS IN FOUR CLICKS OR LESS
COMPANIES THAT SAVE YOUR PHOTOGRAPHY BUSINESS TIME, WPPI 2015
5 TIPS FOR EFFORTLESS ON-LOCATION BABY PORTRAITS
CREDITS: Photographs by Tanya Smith are copyrighted and have been used with permission for SLR Lounge. Do not copy, modify or re-post this article or images without express permission from SLR Lounge and the artist.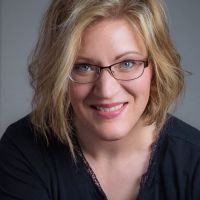 Tanya Goodall Smith
Tanya is the owner of WorkStory Branding Photography in Spokane, WA. Businesses hire her to create story-telling content that sells their high end products and services. She also teachings photographers her unique business model for making serious money as a corporate and personal branding photographer. Find her at
workstoryphotography.com
and
workstoryeducation.com