One of the brilliant evolutions in photography over the past few years is the ever increasing adaptability of modern cameras to use vintage lenses, and strictly manual lenses. Older lenses bring with them a number of positives, ranging from quality of construction, size, character in some instances, and of course, price. Contemporary third party lens makers today have also taken to filling a gap in the market by building alternatives to lenses people want but otherwise can't afford, with the caveat often being they are manual focus.
While many of us don't mind and even embrace using manual lenses, a downside particularly for older glass, is they often don't have any electronic way to communicate with the camera, which means upon import you'd be bereft of EXIF data.
Why does that matter? Well, that depends on the individual, but EXIF data can be used to study your images to get a sense of the settings you use and how maybe you should adjust, or even to let Lightroom analyze and help you to see what lenses you use and which you don't, which in turn helps when travel or shoot planning. In addition it helps in overall sorting and if you upload to online platforms like 500px it helps with sorting. But there is a way to do it, and it's simply by using a free plugin.
It's called LensTagger Lightroom Plugin, and it is very quick to install and have up and running,
"LensTagger is a Lightroom plugin that adds EXIF data to photos directly out of Lightroom. Wether you are shooting with legacy lenses on Micro Four Thirds, or want to properly tag your pictures shot with an analog camera, LensTagger will give you the possibility that Lightroom is missing since 6 Versions."
Essentially all you do is download, install, select the images you want to have the EXIF for, and then select in LR to attach metadata to file. Photographer Micael Widell has made a breakdown video that shows you step-by-step how to use the plugin, and you can find that below.
*LensTagger is a free plugin, so I'm sure any donation amount would be appreciated
And if you're interested to see how Lightroom can help you see what gear you need or don't need, and also how to use non-CPU lenses on a Nikon, check the following two articles.
Source: Shutterbug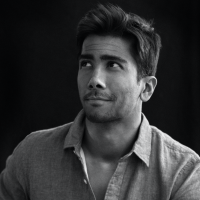 Kishore Sawh
A photographer and writer based in Miami, he can often be found at dog parks, and airports in London and Toronto. He is also a tremendous fan of flossing and the happiest guy around when the company's good.