The holiday season is upon us, and what better way to start the season than to share our behind-the-scenes video on how to shoot a composite image? We shot an advertising image for UNDFIND's Fishbomb, which is a versatile accessory pouch that can carry lens filters, memory cards, and other small items. Because the Fishbomb is somewhat shaped like a Christmas ornament, we decided to decorate a Christmas tree with the Fishbombs and shoot our model, Maria, placing a Fishbomb on the tree.
Take a look at the Youtube video below to see how we shot the two separate images and composite them together to create the final image as shown above. Enjoy!
Watch the Behind-the-Scenes Video
The Fishbomb UNDFIND Advertising Image
For the holidays, UNDFIND is offering a two-for-one deal for their popular Fishbomb. To learn more about them, you can visit Undfind.com.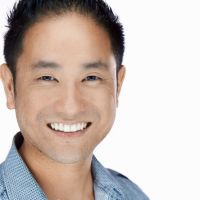 fotosiamo
Joe is a fashion and commercial photographer based in Los Angeles, CA. He blends creativity and edge with a strong style of lighting and emotion in his photographs.