Throw a rock in a room full of professional working pros of whom you've asked advice, and you're bound to hit a majority who will tell you their advice is to shoot more. That's it. Simple, profound advice. Just shoot more. Not only will shooting more have you become more familiar with your habits, your faults and strengths, and your gear, but it also means you'll develop a larger, better body of work at pace. This is crucial, because with more imagery the more choosey you can be, and if you're looking to be hired then hiring eyes want to see you aren't shooting the same person(s) over and over again. Remember this is also a people business.
Once you've decided to acquiesce and heed the advice, the practicality and cost are likely what you'll next consider, and by cost we're talking about opportunity cost, cost of studio space or whatever, and time cost. These are the real hurdles, and where efficiency comes into play.
So, how does one build up a portfolio of work with the lowest cost at the rapidest rate and lowest cost? Planning, and shooting multiple people in one session can be helpful. This is what Anita Sadowska shows you in the video herein.
Shooting 3 different models in various ways in one studio time allotment is what you'll see, but that's just the concept, and the real value is in the details. She'll explain little tips on how to maximize the time, how to allot it and why, and if you're keen-eyed you'll take notice of how she organizes her gear to get the most out of the setting, and how she interacts with the models.
This is the kind of information that you'll generally not find in a book nor in a scholastic rubric, but that you'll want to know the moment you step into the planning stages for yourself. Absolutely worth the watch.
Anita Sadowska may be a name you're unfamiliar, and that's a shame, because in my opinion, there are few better people to follow on YouTube if you're looking for actionable and practical education in the realm of fashion and portraiture.
She's a fashion photographer based in Dublin and her work is featured with frequency in large publications like LIFE Magazine, Stellar, The Irish Times, Xpose Magazine, Sunday Business World, and for some well known brands. Her educational work also spans the gamut, showing everything from how to shoot fashion in harsh mid-day light, in studio, advising on how to work with models, and she also deals with retouching, which is what we'll address here – her approach to dodging and burning. I am happy to mention here that she will be joining SLRL to provide content in the near future. Definitely show some love on her YT channel.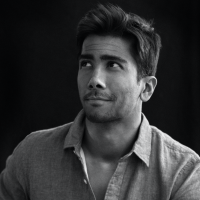 Kishore Sawh
A photographer and writer based in Miami, he can often be found at dog parks, and airports in London and Toronto. He is also a tremendous fan of flossing and the happiest guy around when the company's good.