Can't really help but love the guys from Tutvid, and Nathaniel Dodson speaks faster than you can read and fast enough to hold your attention while covering a lot of material, avoiding the typical slow and sometimes patronizing delivery of many tutorials. In the video herein he covers one of the most frequently searched Photoshop 'how to's: How to replace a sky above a city skyline.
This is notoriously one of those abilities in Photoshop everyone will come across at some point in their lives, whether you need to do it for yourself, or for a friend, family member, or job. Replacing a sky is all at once straightforward and more nuanced than one might expect – at least if you're planning on having it look good.
Going through this tutorial will bring to the forefront the primary tools and method(s) for this task, and Nathaniel goes into the manual side of it from cutting out the mass, refining the details, and placing the new sky. However, perhaps just as important and maybe even more memorable are all the little things along the way. This tutorial is a little lengthy as it's not a broad brush-over but rather a micro step-by-step movement, and as such it's the space between the points that's filled with little gems that will actually make you a more effective Photoshop user.
Like what? For instance, barely two minutes into this where Nathaniel is going over a quick selection and off-the-cuff explains that should you accidentally lose the selection (or deselect) it's not cause for concern and you just need to go to the Menu to Select>Reselect, and Bob's your uncle. Things like that are the things you can carry over into all your other Photoshop endeavors and will serve you like pawns the entire way through.
Check it out here, and certainly give Tutvid some much deserved love on their site.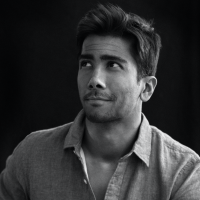 Kishore Sawh
A photographer and writer based in Miami, he can often be found at dog parks, and airports in London and Toronto. He is also a tremendous fan of flossing and the happiest guy around when the company's good.