If you're and artist must you starve? No. But you must help yourself and not be the lowest common denominator in terms of what you produce and how you go about your business. Done right, and you can thrive as many do.
Chase Jarvis has been producing educational content around the very topic of being an effective creative who can make a living via their craft for years, and in his latest episode of his new show, The Daily Creative, he takes 10 minutes to offer particularly rare, insightful, and practical information on how to approach commercial clients, and price commercial jobs.
Most of the education in photography is centered around the execution of the craft, and not so much the business. And while that's understandable, for those who reach a point where they want to make their craft a vocation, the business becomes of equal importance. It's not necessarily as immediately gratifying and certainly more 'cerebral', but the kind of business acumen earned by someone like Chase over his years is worth your time ten times over, and ten times again when shared. This episode in particular is one of best yet.
Answering a question from the audience as is the way it is with The Daily Creative, Chase breaks down commercial jobs into 3 folds, and gives a detailed look at each, providing the listener/viewer with information that will have you appearing more professional, earning as you should, and not being one of those creatives who is in a price race to the bottom. It's the kind of information you just don't get from a book or without experience.
He explains that commercial jobs must not be presented as a package, and that there are production fees and creative fees and breaks down what each is and how the number for each is derived.
For example, the production fee is very a moment of 'onus' on the creative to ask the right questions and number of questions to get an idea of all that's needed for the shoot to turn out as planned. He explains why this stage is critical, whether a mark-up is needed and why, how much, and why this is separate from a creative fee.
The creative fee Chase likes to put as one sum and now break it down, but explains what goes into the dollar amount, why, and then when, if ever, it's okay to alter that fee or waive it altogether.
If you would like an inside look at the business of photography at a level you'd like to attain, to see how the pros do it, take this in.
More from Chase can be found here. Chase also refers the viewer to watch an episode he did with Author and businessman Ramit Sethi, and you can find that video below.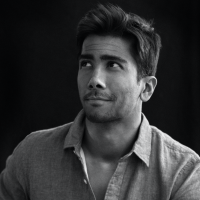 Kishore Sawh
A photographer and writer based in Miami, he can often be found at dog parks, and airports in London and Toronto. He is also a tremendous fan of flossing and the happiest guy around when the company's good.