Welcome to part nine of our official Wedding Photography Guide, a series of weekly articles designed to teach you the fundamentals of wedding photography. In our previous article, we covered how to photograph wedding receptions, which includes everything from the grand entrance to the sparkling exit. This week, we present our official Wedding Details Guide, an overview of how to best photograph wedding ceremony and reception site details/decor on the wedding day.
All of the education from the guides as well as our workshops is derived from our experience at Lin and Jirsa Photography, a Los Angeles Wedding Photography Studio with over 10 years of experience and over 2,000 weddings. For comprehensive wedding photography education, be sure to check out our full workshops in our store.
Introduction | why are We Here?
Wedding photographers wear many hats and often shoot within several genres of photography in a single wedding day. When photographing details/decor at ceremony and reception sites, for example, photographers exercise their landscape and product photography skills, usually under tight time constraints. While images of details/decor may not seem as important as couples portraits, photographing them serves many purposes, including capturing memories for the bride and groom who rarely have time to appreciate them during the wedding and reception. These images can also be used to build relationships with vendors and bring more exposure to your brand, which we'll cover in this article.
Below, you will find an overview of recommended lighting gear and lenses as well as seven tips for photographing the ceremony and reception sites on the wedding day.
The lighting Gear You'll Need For Photographing Ceremony & Reception Details/Decor
Here are our favorite lighting tools, modifiers, and stands that help us create dynamic and unforgettable imagery. We've listed several options so that you can choose what works for your budget and style.
Lighting:
CTO Gel:
Remote Trigger:
Light Stand:
Diffusion:
1. Use This Timeline Equation To Efficiently Capture Details/Decor
As we mentioned in our previous Wedding Photography Guide, despite vendors' best efforts, there is usually very little time to capture detail images of the ceremony and reception sites before guests are allowed into the area. Luckily, there's a solution:
The less complete the details are, the tighter the shot should be. If only one or two tables are ready in the reception area, shoot close-ups of the details: Place settings, menus, cutlery, centerpieces, party favors, etc. As the details in the room start to come together, you can shoot wider until everything's ready and you can capture the wide shot of the room. If the decor is ready when you get in to photograph it, start wide and work towards capturing close-up details. That way, you'll be covered in case people start walking into the area. This strategy works well for both ceremony and reception sites.
2. Walk Through The Location To Find The Best Angles
Photographers will often walk into a scene and just start taking pictures.  Unfortunately, not all angles are created equal. Instead of rushing in and snapping away, we recommend slowing down and planning out your angles, even when you're short on time; you'll just have less time to plan. At the end of the day, it's worth taking the time to scout the scene so that you know you captured the details in the best way possible.
3. Tell A Story For Clients (And Publications)
If you're familiar with our S3: Shooting Stories That Sell workshop, you'll recognize the storytelling approach to capturing details. To capture a more complete story, do the following:
Set the scene (wide)
Present the story (medium)
Show the details (tight)
This is the same approach taken in your favorite movies and television shows because it works. If you're shooting details for the ceremony site, you'll need to capture a wide shot of the entire site, a medium shot to showcase the altar, flowers, etc, and then tight shots to show more details in each of the objects in the scene.
These shots are great for sharing with venues, vendors, and coordinators.
Read here for 10 tips to get your detail images published.
4. Keep lighting consistent for all details
Lighting in a reception ballroom can quickly change, and sometimes it can change multiple times. Make it a point to speak with coordinators or lighting vendors to verify the color before capturing your detail images. If the light color changes after you've photographed the details (or even while you're photographing them), you might not be able to use/deliver the images because they won't be cohesive and they won't accurately represent the event and what it was like to be there.
Also, make sure the light is set the way it is going to stay throughout the reception (or at least throughout the period of time that you're photographing the details). The only time the lighting should ever change is if the coordinator wants the lighting at a different level for the details versus the grand entrance, or something similar.
Sometimes, the contrast can be quite drastic, and you don't want to have to reshoot the details (see image above).
This is especially important for submitting images to publications. Your wedding decor photos should be visually cohesive so as to work well alongside one another when published, including use in marketing collateral or social media posts for venues and vendors.
Bonus: Shoot from the Shadows
More often than not, you'll want to shoot from the shadows towards the light as it generally yields a more interesting image; When shooting from the shadows, you will see more highlights and shadows, which creates a sense of dynamic lighting in the shot. Then, you can add light with purpose (in this case, using directional light to add shape). See the image below.
5. Shoot through Foreground Elements for Creative Effect
.After photographing standard (safety) shots of the details, such as the wedding cake in the reception hall, look for opportunities to capture creative angles. One great option involves using a long lens (85mm/70-200mm) and shooting through foreground elements like table centerpieces, wine glasses, and candles. These objects allow you to create depth within the image, which at the same time increases its visual appeal. Foreground elements can also be used to conceal unwanted objects or features in the scene.
6. Include the couple In The Scene
Once you've finished photographing your detail shots, try to capture the couple at their ceremony site or in their elaborately decorated ballroom. This will help add great shots for client delivery, as well as vendor and social media marketing potential. The more creative the shot, the better (after you've taken a couple standard safety shots). It is especially beneficial if you can work the details into the image, such as using centerpieces as foreground elements, etc.
You can read more about the benefits of including the couple in the ceremony and reception sites in tip #7.
7. Tag Vendors & share images on social media
When it comes to posting your wedding decor images on social media, be sure to properly tag venue/vendors whose location/work is featured. They may choose to re-post your images, which could lead to more exposure. You may only have a couple hundred followers, but the venue/vendors may have tens of thousands of followers, which means your images will be seen by more people. In addition, send high-resolution images to the venues/vendors so that they can share the photos in their own original posts.
Conclusion
While second shooters often tackle the task of capturing ceremony and reception detail images, the importance of these images should not be underestimated. Couples typically spend a significant amount of money on the details and vendors put in a lot of time and effort to make sure everything is perfect. If you can overcome the challenges of expertly capturing these images under tight time constraints, you can exceed your couple's expectations and build stronger relationships with the vendors in one fell swoop; the potential marketing power these images carry should also provide motivation to get it right. There's no reason not to study the art of capturing details/decor.
Join Premium
You can find additional information in Photographing the Details, a comprehensive course in our Wedding Workshop series that covers everything you need to know for covering wedding decor! Check out this course in the SLR Lounge Store or stream it as an SLR Lounge Premium Subscriber.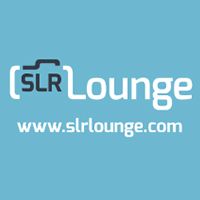 SLR Lounge Official
Articles by SLR Lounge Official are created by multiple authors. They represent official announcements by SLR Lounge.