Shoot, travel, live, get paid, shoot, travel, et cetera. That's a pretty universal desire among photographers regardless of genre, but one infrequently materialized. The way media is now, however, allows for a level of visibility that has hitherto been unheard of, and with that visibility comes the advent of influencer and micro-influencer, and the ability for brands to utilize them.
In essence, it's probably more possible now than ever to get paid and travel as a photographer – if you're up for the challenge.
And it is a challenge; one our very own Ryan Longnecker knows well. In a recent interview with Mango Street Studios Ryan addresses some of the pain points, obstacles, ways through them and some overall opinions and advice on working with brands, getting noticed, and navigating the fluctuating landscape of photography.
The video title is catchy (which is no doubt why it was chosen), but it's a bit of a misnomer. This isn't a lecture on revenue generation and defined steps on how to do it, but a bit more macro than that. In his own words:
"In this video I cover some of the common issues of travel and landscape photography: creative ruts, developing a style, getting paid, and how to infuse discipline into this passion."
Basically, Ryan is showing you a way to think, and how to think of this kind of work and life. Check it out, and find some more pieces from Ryan below: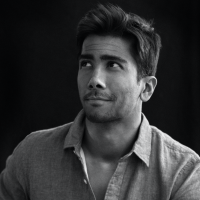 Kishore Sawh
A photographer and writer based in Miami, he can often be found at dog parks, and airports in London and Toronto. He is also a tremendous fan of flossing and the happiest guy around when the company's good.