When we entered the age of social media, it wasn't entirely clear that anyone who had the gumption could become a brand unto themselves. Now, this reality shines through like the sun after a summer storm. The quandary most of us face is how to capitalize on this opportunity and, not only stand out, but attract others to support our work. Established brands are subsidizing their search for influence, buzz, cachét, and we are the middle men. As with all things regarding success there is no magic bullet, but here are some insights from TravelFeels to put you on the path to brand relevance and prosperity.
*We are not entirely aware to what extent the creators of the video have successfully collaborated with brands and been paid for it, but the base information is sound.
1 – Provide Value
You need to offer brands something that they cannot provide themselves. You need to be the means they obtain their goals and achieve success.
2 – Audience
Brands have the difficult task of sifting through millions of potential brand partners and so they a looking for people who have already separated themselves from the pack by developing an impressive following. If you want their attention you need to prove that you can garner the attention of their customers.
3 – Product
Whatever you are selling it needs to be good, really good. The competition is fierce and the standard for work has risen to unprecedented heights. If you want to build your audience and gain brand attention, your work has to warrant it. Furthermore, once you've has risen to a higher level quality, you may not need to wait for potential partners to find you; you can approach them with the confidence that you can add value to their brand.
These are some very simple steps to apply to your business, and maybe you'll dismiss this advice. But rightly discerning the different between simple and easy may mean the difference being of brand of consequence and insignificance.
Via: Fstoppers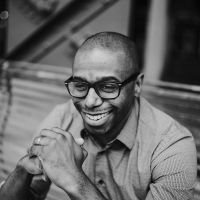 Wendell Weithers
Wendell is based in Atlanta where he shoots events, portraits, and food photography. He also supports his wife Andrea as she runs their cake design business, Sweet Details. Instagram:
Wendellwphoto