Anita Sadowska may be a name you're unfamiliar with at this point, and that's a shame, because in my opinion, there are few better people to follow on YouTube if you're looking for actionable and practical education in the realm of fashion and portraiture.
She's a fashion photographer based in Dublin and her work is featured with frequency in large publications like LIFE Magazine, Stellar, The Irish Times, Xpose Magazine, Sunday Business World, and for some well known brands. Her educational work also spans the gamut, showing everything from how to shoot fashion in harsh mid-day light, in studio, advising on how to work with models, and she also deals with retouching, which is what we'll address here – her approach to dodging and burning.
There's been a trend over the past year or so that has seen dodging and burning grow in popularity for retouching over frequency separation, and rightly so. There are, however, a number of ways to approach the subject, and if you've struggled with understanding dodging & burning before, what it is and how to go about it, Anita's approach and walkthrough here is one to watch.
There are a few things I feel it pertinent to keep in mind here, however. I personally am not one to use the grey layer, and as mentioned above there are numerous ways to go about this, so if this is in contrast to your own methods, take it for what it's worth. Also, while Anita manages to do this with a trackpad, if you don't have the fingers of a surgeon then I would highly recommend getting a Wacom tablet, and you absolutely don't need to spend on a pro version. You can check out my reviews of a pro and Intuos Pen & Touch to get a sense of what works best for you. But I maintain that a tablet is one of the best purchases you can make for your work.
Without further a-do, here's Anita's approach and breakdown of dodging & burning. You can find more about Anita on here site, see her work on IG, and of course show some love over on her TY channel where you are sure to be able to be lost in for ages.
Also, you can check out a few more pieces on D&B below, and if definitely check out the link below for my favorite Photoshop tip for help during retouching.
Photoshop Skin Retouching | How to Micro Dodge & Burn with Curves
An Intro to Non-Destructive Dodging & Burning
Julia Kuzmenko McKim on Mastering Brushes For Dodge & Burn Work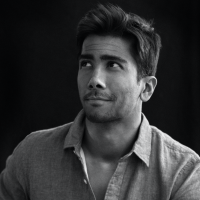 Kishore Sawh
A photographer and writer based in Miami, he can often be found at dog parks, and airports in London and Toronto. He is also a tremendous fan of flossing and the happiest guy around when the company's good.