Retouching is something you've got to come to grips with, and if you're looking for a decent primer on being able to do a decent job, Jessica Kobeissi's tutorial on how she approaches retouching is a good place to start.
What Jessica addresses most is cleaning up the skin in terms of tonal blending and overall color grading – two of the most critical areas. It warrants saying here, however, that what you're really seeing in this image is a pretty 'clean' image to begin with, in that there's a plain background, the model has decent skin with make-up, and overall the shot is nice.
There is also no presence of other parts of the body which might require tonal matching (very different than blending gradients), and what she's going for here isn't a very in depth retouch.
Now, that said, it's certainly important to keep in mind that as a prolific photographer you need to be aware of where your time needs to be spent, and part of that is understand when an image needs this kind of retouching versus something really in depth. If you're doing casual portraits, stuff for IG, and even wedding stuff, this is likely going to be a great resource for you.
[Related Opinion: Four Reasons You Should Add Portrait Pro To Your Workflow]
Not only will you have an idea of what to look for and get an idea of how to use Photoshop's color grading tools, but you'll get an idea of the order of operations, so-to-speak, and if you're a Photoshop novice, that's extremely important.
Jessica chooses to use the method of frequency separation for her retouching, and while we are certainly advocates of that, as time goes on and your expertise grows and the nuance you'll require does as well, we suggest looking deeper into dodging& burning to get most of what you need done. However, frequency separation is still a great option for a lot of things and if you're going to use it, do check out the article below on some pitfalls to avoid. You should also really consider using a wacom tablet for this.
You can find more from Jessica here.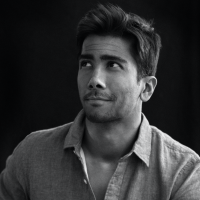 Kishore Sawh
A photographer and writer based in Miami, he can often be found at dog parks, and airports in London and Toronto. He is also a tremendous fan of flossing and the happiest guy around when the company's good.