(The Lightroom video tutorial in this post is just under the introductory text below)
In this next Lightroom Video Tutorial, we are going to go over how to customize the Lightroom 3 Identity Plate with both a text based logo, as well as a graphical logo.
Adobe Lightroom allows you to customize the Identity Plate in order to create a seamless experience when it comes to your product branding. This is particularly useful if you are using Lightroom to present images to clients, that way they will get the impression that the software is customized and designed for your studio, rather than just a normal off the shelf type product.
Enjoy!
Related Product Offers Recommended by SLR Lounge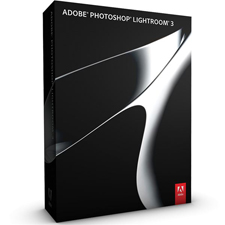 1) Adobe Photoshop Lightroom 3 – As of April 4, 2011 – Among the larger reputable dealers, the lowest price we found for Adobe Photoshop Lightroom 3 is $236.99 (Free Shipping) through Amazon. Click any of these links to take you to the offer.
Click here to purchase Adobe Lightroom 3 from Amazon.com
2) Student and Teacher Editions of Adobe Photoshop Lightroom 3 – For teachers and students, Adobe Photoshop Lightroom 3 is available for $89 through the Adobe Educational Purchasing Site.
Post Production Pye
SLR Lounge Senior Editor
Partner ofLin and Jirsa Photography