With Halloween just around the corner, this may be a fun trick to try if you aren't in the mood to spend money on special effects makeup. After all, Photoshop is the best costume accessory.
DIY Photography has come up with yet another 'hack' within Photoshop. This time around we'll learn just how simple it is to create realistic burn marks in Photoshop with the use of a pretty unusual resource: The Raw Exchange Trees & Bark texture pack and the Inferno pack.
Step 1: Using the Raw Texture Trees & Bark texture pack, choose an image that works best with your subject. Configure the texture so that it is an appropriate size on your subject to make it as believable as possible and change the opacity to see where exactly it should be placed.
Step 2: Create a mask and use a brush to paint the part of the texture you want to keep on the skin and then invert the mask (CTRL/Command + I).
Step 3: Change the blend mode so that you create a realistic texture without altering the natural state of the skin too much.
Step 4: Alter the exposure and contrast using Levels and adjust hue and saturation if need be.
Step 5: Duplicate the layer set the blend mode to Normal, then rasterize it. Apply a new layer mask on the duplicated copy and press CTRL/Command and click on the selected layer to create a luminosity mask. This will be used for a new group.
Step 6: Select an image from the Inferno pack and drop it into the newly created group from the previous step. This will help create the look of burns underneath the shadowed areas of the previous tree bark texture. Move the image around to see where the colors and texture look best.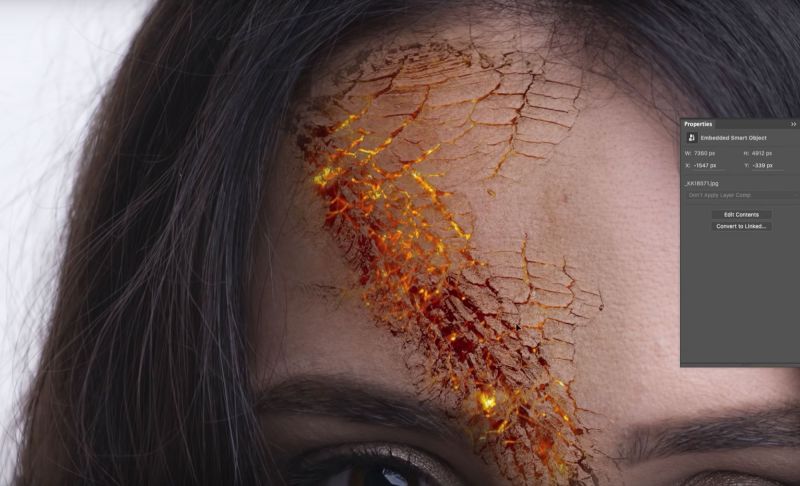 Step 7: Add a drop shadow under Blending Options to add depth and dimension to the skin, to make it appear as though the skin is peeling.
Step 8: Create a layer mask on the inferno texture to dodge & burn the color.
See the variety of texture packs Raw Exchange has to offer here.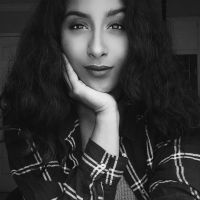 Shivani Reddy
Shivani wants to live in a world where laughter is the cure to pretty much everything. Since she can't claim "Serial Bingewatcher" as an occupation, she'll settle for wedding/portrait photographer at Lin and Jirsa & marketing coordinator here at SLR Lounge. For those rare moments when you won't find a camera in her hand, she will be dancing, eating a donut, or most likely watching Seinfeld. Follow her on Instagram:
@shivalry_inc