Being a professional photographer is so much more than making pretty pictures. While having the skill to produce what the client wants is vital, so is marketing, networking, bookkeeping, accounting, continuing education to stay modern, understanding your cost of doing business, and so on. This year at Photo Plus Expo, Photo District News hosted a panel of successful photographers to discuss the ins and outs of maintaining a sustainable career, and they've made it available for streaming on YouTube.
We've extrapolated some information for you and thrown in some wisdom of our own, but you can find the entire video at the end of this post.
The panelists are Nikon Ambassador Dixie Dixon, celebrity, fashion, and beauty photographer Matthew Jordan Smith, and Pulitzer Prize-winning photojournalist Deanne Fitzmaurice, all of whom have been in the business long enough to have procured some tips on how to make it happen and keep it up.
BUILD RELATIONSHIPS

Networking may not come naturally for you, but do it anyway. It's been said many times about this industry, and it never ceases to hold truth – 'it's who you know.' The more you practice networking, the easier it will get and it is indeed invaluable in the photography world.
You will meet more experienced photographers who will let you assist them while you glean knowledge watching them work, people who will pass jobs on to you when they are already booked or what they've been approached for is out of their area of expertise, and even potential clients.
Once you've got those clients, hold onto them. Getting a new client is harder than attaining repeat business from a satisfied one, so work to stay on those clients' radar and keep that relationship healthy. If you maintain happy clients, they may refer others to you as well.
FIND YOUR PASSION/VOICE
One important thing that is often overlooked when thinking about career longevity is the ability to work enough to bring in a sustainable income without burning out. By discovering what you're genuinely passionate about and working toward making that your specialty, you will do yourself a huge favor in that department.
One way to find what you love is simple trial and error – try it all. You may find yourself enamored with a niche you wouldn't have expected to enjoy. Or, you may see that something you thought was a primary interest isn't as great of a match for you as you'd hoped. Be patient with yourself through the process, as it may take some time to get to the place where creating feels natural; the place where you are driven to keep going in a particular direction and no longer dabbling.
Once you've discovered that thing that keeps you burning, show it off. Make those images your presence in the photographic world. Don't show work you don't want to do, no matter what challenges you overcame to create it or how happy you may be with the image itself. If you didn't enjoy the process and don't want to do more of the same, don't show it. Clients will book you for what they see, so make sure what they see is what you want to shoot.
STUDY BUSINESS
People who find artistic endeavors, like photography, natural may not feel the same about business, but it is utterly essential that you understand it if you are going to survive as a professional photographer. So much of what a successful photographer does day-to-day is mundane, non-creative work but it must be done in order to keep the fun stuff possible.
There is an abundance of photographer-specific business education available online, and there are courses available on business and entrepreneurship available from attainable places such as community colleges. However you learn it, you must.
If there are aspects that just aren't for you (it's ok, not everyone is an accountant at heart) but you can't yet afford to outsource, consider bartering services. You may find that another small business owner who offers what you need would love something that you provide of comparable value.
The whole panel discussion is long, clocking in around 45 minutes, but if you've got the time, you will find many valuable insights within.
via PDNedu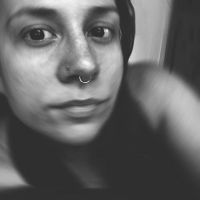 Holly Roa
Seattle based photographer with a side of videography, specializing in work involving animals, but basically a Jill of all trades. Instagram:
@HJRphotos