It's been interesting to see how prevalent favoritism has been toward the 85mm focal length for portraits over the past few years, and it's not much of a stretch to say the 85 has become the ubiquitous portrait lens, having usurped more 'classical' portrait focal length offerings which tend to be on the longer side of things.
Why? Well, the low-hanging fruit answer would probably be that it was due to a combination of price and size given that they are typically small-ish, and those of a 1.8 persuasion can be had for only a few hundred dollars. Nikon's 85 1.8 G, for example, is exemplary when those criteria are measured, and comes in under $500. But as good as they are, there are those of us who would argue a 70-200 2.8 is the better option. And while 'better' can be somewhat subjective, it's at least one to consider.
The versatility of the 70-200 is beyond that of the 85 prime, and that much is obvious with a focal length range provided by the zoom, but beyond having to move your feet less, there are other benefits of practicality to be had, ranging from being able to render a busy background less so, to the 'compressed' look a longer focal length has, and more. Many of which are highlighted in this video by Patrick Hall.
Patrick, armed with a a Nikon D850 and a Tamron  SP 70-200mm f/2.8 Di VC USD G2 for F-mount does an applied approach to demonstrate the differences shooting portraits at various focal lengths, and the side-by-side comparisons do a nice job laying them out in bold. What can be seen is that the 70-200 allows for less of an environmental portrait, and for more subject isolation.
On that note, it's a common misconception that the primary differentiator when it comes to subject isolation (from a background via lens) is by aperture, with the widest allowing for the shallowest depth of field. However, focal length married to subject distance from lens in perhaps much more significant.
[Related: 15 Photo Examples of the 200mm F/2.0 Lens]
Shooting at 200mm or above at 2.8 or even f/4 or 5.6 can give even shallower and more nuanced control over depth of field. I'm a huge proponent of using this when shooting swimwear, or even portraits generally. I'm not that guy who shoots at 1.4, or 2.8, and typically live more in the 5.6 to f/8 realm, and often at 200mm, or even longer. I have just spent some time earlier this year shooting swimwear with a Sony 100-400 GM and shot the majority at the 300-400mm range at f/8 with nice depth.
Anyway, it's a good video to check out, and certainly also speaks to the good performance of the SP 70-200mm f/2.8 Di VC USD G2, which is yet another great option from Tamron as they continue to challenge the status quo.
Via: Fstoppers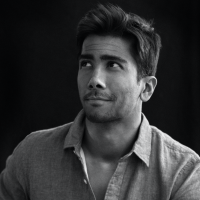 Kishore Sawh
A photographer and writer based in Miami, he can often be found at dog parks, and airports in London and Toronto. He is also a tremendous fan of flossing and the happiest guy around when the company's good.