"These days it feels like damn near everyone and their mother is a photographer thanks to The 'Gram, but only a very small percentage are actually getting top pay." – Speedy Morman
There is no substitute for hands-on experience, and its value is greatly increased when it is obtained with the oversight of someone who knows what you're learning. But that oversight can be both a blessing and a curse because it means you're subjecting yourself to ego-grinding critiques that can crush your dreams if you let it, or bolster your resilience.
In the Complex Magazine web series, Jobs Unlisted gives you a look inside the world of glamorous jobs that you won't find in a LinkedIn search. The host, Speedy Morman, a photography enthusiast himself, was hoping to find out if he had the chops to make it in an industry saturated with talent but only few who are earning.
In this latest episode, Speedy tried his hand at the craft of photography under the guidance of the Brooklyn-Based photog Lani Lee. Let's see how he faired and if we can learn from the lessons he received along the way.
Gear Used In The Video
Camera & Lens
Canon 7D – (discontinued)
Canon 7D Mk II – $1,499.00* Sale
Canon 16-35mm 2.8LII – $1,299.00* Sale
Canon 16-35mm 2.8L III – $1,999.00* Sale
Proving that skill, not gear, makes the shot; Lani Lee used an eight year-old Canon 7D with some L glass for her test shoot. On the APS-C Canon, that provides a 38.4-56mm zoom range with and equivalent 4.48 aperture when wide open.
Lighting
Profoto B1X – $2,095.00
Profoto Trigger –$419.00
The Shoots
The two shoots that took place under Lani's supervisor revealed the difference between hobbyist's untrained eye and the keen observations from a seasoned professional. It also highlighted the real world model considerations that rip away the glamorous veil in our imaginations to reveal the relationship dynamic between shooter and subject.
Considerations
Trust & Comfort: (Especially between Men and Women)
Confidence:

Coming from the photographer that inspires the model to trust them.

Hygiene & Grooming:

Especially with more intimate or erotic photography these are issues that the model and photographer have to be comfortable addressing.
And on that note, the model in the first shoot, Sarah McSweeney,
seemed all too ready to break Speedy in with savage slices of candor pie that left the series host blushing. It was a funny exchange that perfectly demonstrated that you shouldn't go into this kind of shoot unprepared.
And then…
Speedy's next test was to shoot model sensation Amina Blue. Having modeled for the best of the best industry, Speedy faced an incredible challenge of winning the approval with little experience.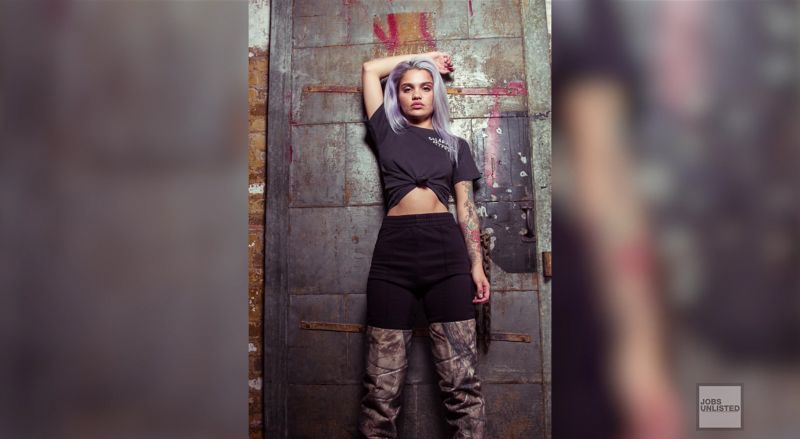 His inexperience showed again regarding lack of attention to detail on his model and lack of communication which didn't inspire much confidence on the part Ms. Blue. Ultimately, she said he wasn't ready for the big time and if he had to choose, Speedy wouldn't pursue photography as a career, even though he enjoys it.
I can't help but wonder how many of you reading this now know that can't do anything but shoot would have loved this opportunity. Alas, you'll have to live it vicariously through this post and glean what you can; there is plenty to learn.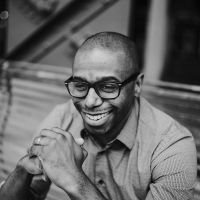 Wendell Weithers
Wendell is based in Atlanta where he shoots events, portraits, and food photography. He also supports his wife Andrea as she runs their cake design business, Sweet Details. Instagram:
Wendellwphoto