In addition to photography, I have always been fascinated by 20th century history. Roger Cicala wrote one of his finest articles to date on how the government during the Great Depression accidentally created the Golden Age of Photography through the Farm Security Administration. What started at as a way to promote the Farm Security Administration's government social programs became the catalyst for many master photographers.

American Way by Margaret Bourke-White

I have seen the great photos from FSA as taken by legendary photographers such as Gordon Parks, Margaret Bourke-Whiteand Dorothea Lange, but I have never really researched the story behind the FSA, so it's great to read up on it.
So take 10 minutes out of your busy day, get comfortable, and read Roger's article on the birth of some of the finest photography of the 20th century. I highly recommend it!

Thanks to Peta Pixel for the link!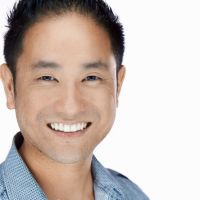 fotosiamo
Joe is a fashion and commercial photographer based in Los Angeles, CA. He blends creativity and edge with a strong style of lighting and emotion in his photographs.