Background and Vision
Hey guys, while I'm at Sony's Media Excursion shooting with the new and amazing Sony A99 and Sony's other new cameras, I thought I show you a quick studio set up that I did for one of the photoshoots that we did.
How We Shot It
We had very little time with each models, so I only used three Sony HVLF60M speedlights for this image.
I'm used to shooting with studio strobes, so lighting with just speedlights presented a unique challenge for me. In order to make the light from the speedlights look broader, I knew that I had to bounce them. So I had an "X" setup, with the two speedlights behind her and two silver pop-up reflectors in front of her forming an X. The softer, yet still punchy lights bouncing from the reflectors acted as fill lights.
The key light was my on-camera flash pointing straight up to the ceiling. This was also the wireless TTL trigger for the other Sony speedlights.
Camera Settings
Here are the settings and the image straight out of camera.
Camera: Sony A99
Lens: Carl Zeiss 85mm f/1.4 (Sony SAL-85F14Z)
ISO: 100
Aperture: f/1.4
Shutter: 1/50
WB Setting: Auto WB (5700 K)
The only retouching that I did was using the Standard Import preset from the SLR Lounge's Lightroom 4 Preset System, brightened up her eyes with the local adjustment brush, and a +.20 on exposure.
You can click the links below to see the full-resolution before and after photos to see how well the Sony A99 performs in shooting with flash.

Full-size resolution Sony A99 photo straight out of camera

Full-size resolution Sony A99 portrait photo with minor retouching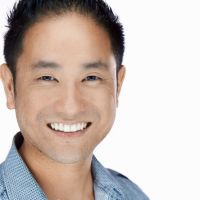 fotosiamo
Joe is a fashion and commercial photographer based in Los Angeles, CA. He blends creativity and edge with a strong style of lighting and emotion in his photographs.