The Concept and The Set Up
As a photographer, doing a personal concept shoot is a great way to exercise your creativity and to try out new ideas. A concept that I had in mind for a while is to do a beauty shoot that portrays each of the four seasons. The challenge is also to convey the season without resorting to a very literal interpretation of each season and to find a balance between the abstract and the familiar.
To start off, I wanted to incorporate different makeup, hair, background, props, colors, and lighting to each season. The composition that I wanted to use is partially inspired by Matthew Jordan Smith's Madame Butterfly concept shoot. Whereas Matthew shot his model standing up, I wanted to shoot my model, Joanne Chiang, lying on the ground and capture her with a telephoto lens from the second story balcony. Using a long telephoto lens and shooting from about 10 feet away helps to minimize any distortion and further compress the background to give that impression of a painting as opposed to a studio.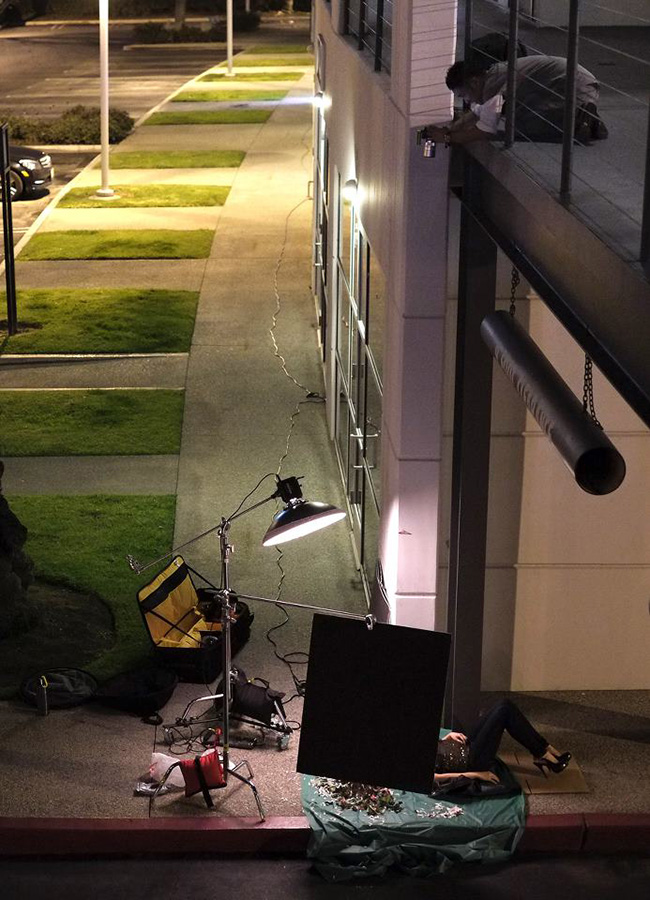 When we imagine Spring, one of the first things that may pop into mind is flowers in the field. I also wanted to incorporate the spring breeze that we enjoy in the spring time, so my make-up artist, hairstylist, and I laid the flower petals on the green table cloth as if they are blowing in the wind.
The Equipment and Settings
Camera: Panasonic GH2
Lens: Olympus 75mm f/1.8 Portrait Lens (Full-frame equivalent 150mm)
Shutter Speed: 1/100th
Aperture: f/8.0
ISO: 200
Lighting the Shoot
When I think of Spring, I think about the glowing, soft sunlight diffused from gathering clouds before a spring shower. The light should be directional, but relatively soft and wrapping. In order to accomplish this, I used an Einstein strobe and a 22″ ePhoto 22-Inch Beauty Dish with a front sock diffuser and feathered it down and across her face. What feathering means is that I'm not aiming the center of the dish towards her face. Instead, the center of light is pointed more towards where her hair is with the falling light wrapping across her face and body.
Just off the right frame, there is a white bounce card to open up the shadows on the dark side of her face.
The Original Image Out of Camera and Final Image
Of course, the straight out of the camera image is only the beginning. Some compositing and post-processing work were done with this image, but since the process is a bit lengthy, I will cover that portion of the image creation in a follow-up article.
Conclusion
Having a personal project is a great way to sharpen that creative saw, so be sure to keep on shooting!
Here is a sneak preview of the rest of the Beauty for All Seasons shoot. Be sure to keep stay tuned to see how I light and shoot the rest of the Seasons shoot!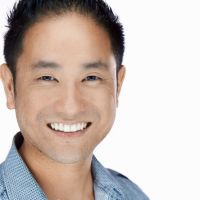 fotosiamo
Joe is a fashion and commercial photographer based in Los Angeles, CA. He blends creativity and edge with a strong style of lighting and emotion in his photographs.