It is official! Panasonic just unveiled the very capable and very attractive Panasonic GX7 as their iteration of the mirrorless rangefinder. Based on its look and specs, it should be highly popular, and I definitely see this as a very nice complement to my Panasonic GH3.
Introduction Video
Highlights
Aside from the svelte body, the Panasonic GX7 boasts a handful of great features that are either a first for Panasonic or a first for mirrorless cameras in general. Other features such as focus peaking have been introduced in some cameras such as the Panasonic G6, but it is very nice to have all of these features in one camera body.
Tiltable Live View Finder (LVF)

The GX7 is the first mirrorless camera to sport an integrated 90-degree tiltable electronic viewfinder (or Live View Finder as Panasonic calls it). The new 16:9 wide LVF should be a big improvement over previous Panasonic EVFs with its 2.76mil dot resolution at 0.7x magnification and a "100% color reproduction based on a Field Sequential Color Accuracy method" that will closely match the Adobe RGB color space.
In-Body Image Stabilization

A first for any Panasonic micro 4/3 camera is the in-body image stabilization. This is one of the highly desired features that many Panasonic shooters such as myself have been asking, and should prove to be very useful when using with the superb prime lenses from Olympus, such as the Olympus 75mm f/1.8. It is only 2-axis, however, so it won't be as effective as the Olympus 5-axis IBIS.
1/8000 Shutter Speed
Although Panasonic still limits the GX7's native ISO to ISO200 (with extended ISO125), it is also great to see the GX7 follow the Olympus E-P5's lead in having a 1/8000sec shutter speed. This should help with the super-bright aperture lenses such as the just-announced Leica Nocticron 42.5mm f/1.2 or Voigtlander 25mm f/0.95 Nokton.
Focus Peaking
Speaking of manual focus lenses such as the Voigtlander, the GX7 will also have focus peaking. Focus peaking helps in manual focusing by highlighting in-focus areas with a brightly-colored outline.
1/320th Sync Speed for Pop-Up Flash and 1/250th Sync Speed for External Flash
This is something that I really wished the GH3 has. As someone who shoots with studio strobes on a regular basis on location, having the ability to under-expose the ambient is a feature that is very useful, especially during the daytime.
Brand New 16MP Sensor with Improved Saturation, Sensitivity, and Noise Control
First of all, the brand new 16MP Digital Live MOS sensor is neither the revolutionary organic being co-developed with Fuji nor is it a multi-aspect ratio sensor. But it is a new non-Sony sensor that Panasonic developed with technology that promises 10% improved color saturation, 10% higher sensitivity, 25% improvement in signal-to-noise ratio, and 10% better detail reproduction. The Multi-Process Noise Reduction (NR) processes noise in several passes, which each pass targeting different noise sizes.
What's Missing
Multi-Aspect Ratio Sensor
It's been a while since Panasonic introduced the multi-aspect sensor that was last seen on the Panasonic GH2. Looks like we'll be waiting a bit longer. Maybe the GH3 successor will have it.
Phase Detect AF
Also missing is Phase Detect AF. More and mirrorless and even DSLR cameras are coming out with Phase Detect on-sensor AF and it's too bad that it didn't make it on the GX7. The Contrast AF have improved a lot with the latest generation of micro 4/3 cameras and I expect that the GX7 should be snappy in auto-focus. Additionally, Panasonic claims that AF is available up to -4EV or starlight lighting conditions.
Weather-sealed Body
The GX7 body should be very sturdy because of its magnesium alloy body. It is not, however, weathersealed like the GH3.
Native ISO of 100
As mentioned before, the native ISO is still ISO200, with an extended ISO125.
High-Bitrate Video
The Video bitrate tops out at 28Mbps, so it may not have the same fine video quality as the GH3. But the G6 proved that Mbps is not everything, so hopefully the GX7 will still deliver on the video front. On the bright side 1080p 60p is available.
Release Date and Where to Buy
You can pre-order the Panasonic GX7 right now. The GX7 is scheduled to be in store by September 2013.
Silver Panasonic GX7 body only
Silver Panasonic GX7 with 14-42mm f/3.5-5.6 lens
To read more about the new GX7, we have included the press release after the images and videos.
Images of the Panasonic GX7
More Panasonic GX7 Videos
Press Release
Change your Perspective with the New LUMIX DMC-GX7 DSLM (Digital Single Lens Mirrorless)
A Premium Flat Body Camera with a Host of Creative Functions for Photo Enthusiasts and Artisans

NEWARK, NJ (August 1, 2013) – Panasonic is pleased to announce a new addition of LUMIX G Digital Single Lens Mirrorless (DSLM) Camera, the DMC-GX7, featuring high photographic performance and a sleek design which incorporates a tiltable LVF (Live View Finder).
Dressed in magnesium alloy full diecast frame in black and silver the new LUMIX GX7 allows photographers to change their viewing perspective with a newly integrated 90-degree tiltable LVF. The new LVF features 2764K-dot high resolution and 100% color reproduction based on a Field Sequential Color Accuracy method**. The is 16:9 Wide Screen LVF boasts approx.1.39x / 0.7x (35mm camera equiv.) magnification and 100% field of view. The tiltable LVF offers extraordinary angle of view with unique shooting style – looking down into the viewfinder to level the camera straight on the subject. It comes with an Eye Sensor that automatically turns ON/OFF according to the photographer's action. The Eye Sensor AF (Auto Focus) automatically begins to focus when a user looks into the LVF, so no shooting opportunity is missed. An Eye Cup, DMW-EC1GU, made of elastic material is sold separately to enhance comfort in viewing either with the naked eye or glasses.
The LUMIX GX7 is a new breed of digital camera suitable for the Hybrid Photographer. It's capable of recording full HD 1920 x 1080 60p smooth, high quality video recording in AVCHD Progressive and MP4 with stereo sound. The practical full-time AF and tracking AF is also available in video recording mode. The cinema-like 24p video with the bit rate of max. 24Mbps or P/A/S/M mode provides richly expressive afterimage with exquisite image quality. The Digital Live MOS Sensor greatly improves motion picture quality.
The LUMIX GX7 incorporates Creative Panorama, Time Lapse Shot, Stop Motion Animation or Clear Retouch in addition to the popular Creative Control mode with a total of 22 fascinating filter effects
A new in-body Image Stabilizer is nearly as effective as the MEGA O.I.S. found in Panasonic's conventional DSLM lenses, which makes it easier to take clear photos with mounted non-stabilized and classic lenses. The LUMIX GX7 is also compatible with Focus Peaking for more precise control of focusing. In Silent Mode, the camera switches the shutter from mechanical to electronic and turns all sound (AF operation) off while suppressing emission of AF assist lamp and flash with just a single setting for special shooting occasions. Furthermore, the LUMIX GX7 allows photographers to use a max. 1/8000 shutter speed for more impressive expression with high speed lens options.
Panasonic developed a new 16.00-megapixel Digital Live MOS Sensor for LUMIX GX7 that achieves both high resolution and high sensitivity image recording with minimum noise by utilizing cutting-edge Semiconductor Fine Technology to improve color saturation by approx. 10% and a redesigned on-chip lens that enhances light condensation to achieve approx.10% higher sensitivity. Noise generation is minimized in both pixel circuit and digital signal readout circuit for better S/N ratio by approx. 25% and detail reproduction by approx.10% compared to the LUMIX DMC-GX1, making it possible to capture clear images even in low lit situations. The image processor Venus Engine features advanced noise reduction systems, including Multi-process NR (Noise Reduction) and Detail Reproduction Filter Process, which enhances the limit resolution. The combination of the digital Live MOS Sensor and the Venus Engine achieves max. ISO 25,600.
The Contrast AF System of the LUMIX GX7 excels in both speed and accuracy by exchanging digital signals between the camera and the lens at max. 240 fps. A variety of extensive AF functions including Low Light AF (-4EV), Pin-point AF and One-shot AF enhances usability to comply with a wide-range of shooting situations. In Pinpoint AF, picture-in-picture display is available and the magnification ratio of in-frame picture is selectable from 3x to 6x. The One Shot AF function can be allocated to the AF/AE Lock Button (AF/MF Switch Lever) for more flexible control over focusing.
The LUMIX GX7 incorporates high speed response desired for the digital single lens mirrorless camera, taking only approx. 0.5 sec* to get ready to shoot after startup. The LUMIX GX7 also realizes the high speed burst shooting at 5 fps and max. 40 fps using an electronic shutter. Also, AF Tracking enables consecutive shooting to capture moving subject in sharp focus at 4.3 fps.
At the same time, Panasonic designed ease of operation into the LUMIX GX7. Two separate dials on front and back offer direct control over aperture, shutter speed or exposure, which achieves smooth manual shooting. The Live View function is also digitally advanced, making it possible to adjust highlight / shadow separately with the front/rear dial. Three patterns of settings can be customized in addition to three patterns of presets. In addition, the Fn (Function) tab is newly integrated into the menu, which means a total of nine functions can be assigned (five in tab and four with the button).
The LUMIX GX7 integrates Wi-Fi® connectivity (IEEE 802.11 b/g/n) with NFC (Near Field Communication) technology to offer a more flexible shooting experience and seamless instant image sharing. All of these flexible shooting, browsing, and sharing styles are made possible with the LUMIX GX7 and Panasonic's dedicated application software and the Panasonic Image App for iOS / Android smartphones/tablets.
* With H-FS1442A, based on the CIPA standard.
**Based on Adobe RGB color space, Panasonic in-house comparison based on the CIE 1931 x, y color space.
About Panasonic Consumer Marketing Company of North America
Based in Newark, N.J., Panasonic Consumer Marketing Company of North America, a Division of Panasonic Corporation of North America, the principal North American Subsidiary of Panasonic Corporation and the hub of Panasonic's U.S. marketing, sales, service and R&D operations, offers a wide-range of consumer solutions in the U.S. and Canada. The Company's portfolio of innovative consumer products ranges from VIERA Smart TVs, Blu-ray players, LUMIX Digital Cameras, Camcorders, Home Audio, Cordless Phones, Home Appliances, Wellness and Personal Care products and more.
Panasonic ranked number four in Interbrand's "Best Global Green Brands 2013" report, the highest ranked electronics brand in the report. Panasonic scored especially well in "Products & Services", "Governance", and "Operations" in the Green Performance category. (https://www.interbrand.com/en/best-global-brands/Best-Global-Green-Brands/2013/Best-Global-Green-Brands-2013.aspx).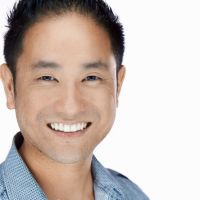 fotosiamo
Joe is a fashion and commercial photographer based in Los Angeles, CA. He blends creativity and edge with a strong style of lighting and emotion in his photographs.