Today the price of two Nikon DSLR bodies got some pretty significant price drops! The Nikon D5 had its price slashed by $500 (Body only) for a current price of $5,996.95, and even more impressive was the drop on the Nikon D810. It's price was reduced by a whopping $1,000 for an insane price of only $1,996.95. You can read our reviews of both of these camera bodies in the links below for more information.
Check The Prices For The Nikon D5 and Bundles Here:
Check The Prices For The Nikon D810 and Bundles Here:

These price cuts are possibly an indication that the rumors of the new D6 and a consumer level mirrorless are true, or at least getting close to being true. Either way, now is a great time to buy if you are in the market for some stellar Nikon camera bodies!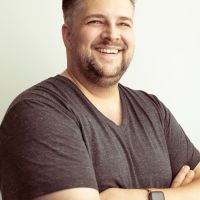 David J. Crewe
David J. Crewe is a full-time commercial photographer and Senior Editor with SLR Lounge. Based out of both Southern California & Las Vegas, Nevada. View his work and blog:
DavidJCrewe.com
Follow his Instagram:
@DavidJCrewe