Can a makeover change someone's life? There are certainly many reality TV shows that lead us to believe that, indeed, a new nose, a nip there, a tuck there can transform someone's life completely. And sometimes, they are right. Sometimes, changing how someone looks on the outside, can irrevocably change someone on the inside, especially when society is quick to judge a person based on how they dress, how they look and what they do for a living.
Homeless Army veteran Jim Wolf is one of those people. After leaving the service, Jim has struggled with poverty and alcoholism. Inspired by Dove's "Evolution" ad campaign, a Michigan non profit group, Dégagé Ministries and Rob Bliss Creative, set out to make a video showing how sometimes, transforming the exterior can sometimes reveal to someone their true potential.
Dégagé Ministries is a nonprofit organization that provides aid and shelter to people dealing with poverty, abuse, addiction, and unemployment.
[Rewind: Photography Helping War Veterans Overcome PTSD]
The three minute time lapse video, released just in time for Veteran's Day, shows Wolf's makeover – haircut, trim, new clothes and the final dramatic moment when Wolf sees himself in the mirror and then gives Bliss a big hug. The look on Wolf's face shows a disbelief and hope (You might want to grab a tissue. I went through a few).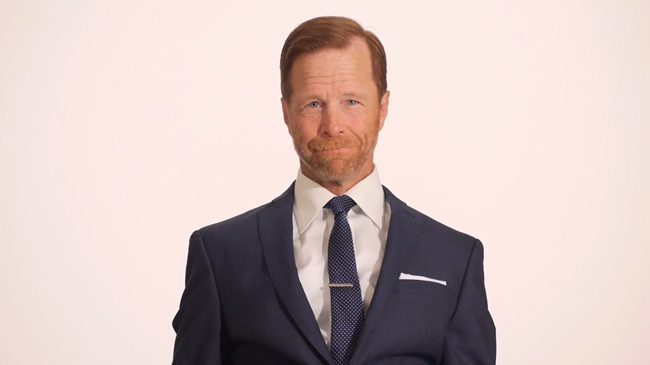 Wolf has now applied for veteran's housing and is attending Alcoholics Anonymous. His outlook on life has changed because for the first time, someone showed him what he could be.
Happy Veteran's Day to all those who have sacrificed, served and continue to serve our country so that we can enjoy our freedom. I personally am very grateful for your service.
Hanssie
Hanssie is a Southern California-based writer and sometimes portrait and wedding photographer. In her free time, she homeschools, works out, rescues dogs and works in marketing for SLR Lounge. She also blogs about her adventures and about fitness when she's not sick of writing so much. Check out her work and her blog at
www.hanssie.com
. Follow her on
Instagram