You may have seen various images that have been 'tampered' with, to a point where they seem far removed from reality. It could be anything about them; the colours are too vivid, the scenery too unbelievable, the people too perfect, and expressions too exaggerated. If you're more old school, like myself, you may have thought that bastardising a photograph to this extent was about as appropriate as altering the features of Adriana Lima, when clearly, there was nothing wrong with the original to begin with. You are intelligent. You appreciate perfection derived from imperfection, and the only tampered thing you want in a photo is a little dodging and burning as how you would do in a dark room. This may hold especially true if you're of a baby boomer persuasion, or a purist.

It may all seem like dotcom computerised e-imaging for the e-generation. And you'd be sort of right. But it has always been the job of modern art, as it is with music, to annoy past generations. Like Elvis' hip movements, there's no going back. It's a standard quality of the avant garde; you must be a little too forward, you must not let reality infringe upon artistic license. Once this is understood, you can begin to appreciate this type of work. You can begin to see the correlation between photos being manipulated today to impart a message, rather than the truth, just as painted portraits of old were often tailored to a concept of beauty of the times, and less the person being painted. It's all the easier when this is done to a very high standard. A standard like that of Desconstrutora Studios in Brasil.
DESCONSTRUTORA is a digital studio from Brazil working with photography, photo retouching and illustration. They try to turn creative ideas into real projects.
Desconstrutora released a project called DESCMAG and is designed simply to showcase the work of the studio itself. The work is geared towards 'visual professionals' who have a passion for the skill and form, and told in the form of a visual essay. The images in DESCMAG are truly high quality and it sets them apart. Simply put, they are very cool and largely because their execution and attention to detail is so high. Sub-par post processing will ruin even the best of images. Here are some more examples:
[REWIND: My Go-To Beauty Retouch Photoshop Technique Video]
Thoughts
Working in design and stock photography largely, they do image processing and illustration on said imaging to realize and send a message through creative ideas. Where I can see they have truly succeeded is in rendering extremely high quality images from the ground up. What i mean is the original concept, to the original photo, and then through post processing is all done at a high level. If you look at the pictures above, you can see, even in the small photos, immaculate skin texture, proper blending, no fringing and all the other hallmarks of a well taken, well edited photo. It's a great example of a level to strive for.
You can see more of their work on Facebook, Behance, and their site.
CREDITS: All photographs shared by Desconstrutora are copyrighted and have been used with permission for SLR Lounge. Do not copy, modify or re-post this article or images without express permission from SLR Lounge and the artist.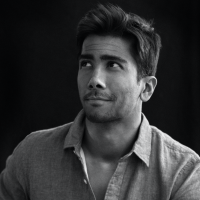 Kishore Sawh
A photographer and writer based in Miami, he can often be found at dog parks, and airports in London and Toronto. He is also a tremendous fan of flossing and the happiest guy around when the company's good.