Something has happened in the last few years which to some will appear as natural, and alien to others. It's the utter integration of social media into the lives of, well, pretty much everyone. Using social platforms for business was once a considered a bit zanny, a bit forward thinking, a bit 'millenial'. It was a 'fringe' zone. But where it was once considered a little 'out there' now it's simply just the place; the standard, and gold standard at that.
As it's developed, social media has also matured from just a an 'ad spend' space and marketplace to a communication hard point for brands. It's the tip of the spear for customer communication with each other and with brands from whom they solicit goods or services. It's where the customers and brands are, at all times, without ever being in the same room, and that makes it the best point for customer care.
If you hadn't noticed, customer care is tantamount to providing a good product, and buyers are going where the care is. It's one of the reason Canon keeps investing in CPS, and why Sony is quickly spending time and money to catch up. Customer care matters for brand image, and there are stats to show customers spend more with those they communicate with on social, and are vocal about it.
Suffice to say, if you're looking to grow and better your business, up sales and such, you need to be attentive on social. and use it to communicate with your current and future clientele. need more convincing? The following infographic by 'Website Builder' plots out in detail what you need to know.
Unsure about which platform to use and or how much to split between all? Maybe hearing that Instagram has 58x more engagement than Facebook and 120 times more than twitter may help? Would it be of use to know what the expected response time is for a business inquiry on social? Or maybe it would help to hear that near 50% of consumers between 18-34 use social to complain about brands? Maybe that would encourage you to keep tabs on things.
Either way, there's a lot of interesting info here to keep in mind, and in the age of Weinstein and such, understand that your reputation means a lot, and a great place to build and maintain a better one is on these various platforms. Check out the graphic below and Website Builders.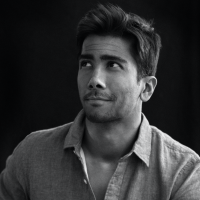 Kishore Sawh
A photographer and writer based in Miami, he can often be found at dog parks, and airports in London and Toronto. He is also a tremendous fan of flossing and the happiest guy around when the company's good.