Today, we'd like to debut a new series with which we hope to bring you all closer into the SLRL community. So many of you are with us on site day in day out, and we want to get to know you all better. We're always happy to get your comments and emails, and with this series, we'll introduce and each of the writers and editors so you get to know each of us more personally. Without further a-do:
Meet the Writers
Hanssie: Managing Editor & Queen Of Everything
Hanssie is the managing editor here at SLR Lounge. She basically keeps everything running smoothly, and checks to make sure we haven't left any embarrassing typos or grammatical errors (if you find one, it's totally her fault, LOL). She also provides training for the writers, and helps keep us motivated and on schedule. She's a pretty cool girl, and I hope I get to meet her in person someday. For now, I'm super excited that I get to share my interview with her. Ladies and gentlemen, meet Hanssie, The Queen of Everything…
Hey

Hanssie

, Tell me about yourself

…

Where are you from?
I live in Orange County, California. I was born in Taiwan and moved to SoCal when I was 3.5 years old. Been in SoCal ever since, and I'm never leaving!

Your name rhymes with "Nancy", right? Not "Pansy"?
Correct. I always introduce myself as 'Nancy with an H' or people call me "Fancy Hanssie" to remember. Almost no one gets it right the first time they hear it. You should see some of my Starbucks cups!
What are all your many job titles? Which is your favorite? Which is your least favorite? How do you balance it all?
I actually only have two job titles now! Last year, I had 5 jobs. I was an Education Specialist at a charter school, I was a social media consultant and manager for that same company, I was the Director of Brand Publicity at Undfind, I was a writer here at SLRL, and I owned my photography business. Last December, the partners offered me the position of Managing Editor at SLR Lounge and so I stopped promoting my photography business, quit my other jobs, and came on board. My titles are the Director of Brand Publicity of Undfind, Managing Editor of SLR Lounge and of course, The Queen of Everything.
I balance everything by drinking. Just kidding! I think as women, we just naturally multi-task, right? I make a lot of lists, and I tend to just hop from one thing to another – one minute I am editing an article, another, I am teaching the Distributive Property or doing a science experiment in my kitchen. It's pretty crazy. Throw in two dogs – one of them is a 5 year old 100lb baby and the other is a 6 month old one-eyed blind puppy. My life is a whirlwind of activity.
But homeschooling is very important to me and so I make it a priority as much as I can. It's definitely tough as a single mom to juggle it all, but I have help, and I have the weekends off of Mom-ing. That really helps. I'm very lucky to have the ability to work from home at all random hours, so I don't have to miss any field trips or any other important events. I think moms will totally understand that no matter how much needs to be done, there seems to be a supernatural ability to just put our heads down and do it…sometimes, not without tears involved – from the kid and from me.
How do you spend your free time?
Do working moms ever have free time? It is a luxury for sure. I do have much more free time now that my daughter goes to her dads on weekends, though I'm almost always working. There's a lot to do around here! When I do carve out time away from work, I do fun things I don't usually get to do, like chew my food, laundry and vacuum. It's a glamorous life!
I have been waking up earlier to take a run on the beach every morning, but that's more of a chore than anything and once in a blue moon, I have a chance to write for my personal blog.
What's the story behind 'The Queen of Everything' nickname?
Before SLR Lounge, I worked for their sister company, Undfind. As the partners and were discussing my job description and what I would be responsible for, I jokingly said, "Geez, I pretty much do a little of everything." When the time came to order my business cards, I told them I wanted my title to be "The Queen." We compromised. So now my business cards have my official big girl title crossed out and "The Queen of Everything" written over it.

What's your favorite thing about the SLR Lounge community? Who is your favorite writer (ok, you don't have to answer that…

ha

!)
I don't know if I have one favorite thing. I love the fact that people in the community want to learn and become better! I get some of the nicest emails and comments from readers. One of my favorite things is meeting some of our readers in person at a trade show or event. A few weeks ago, I was shooting a wedding and I introduced myself to the videographer and he recognized me from SLR Lounge. How fun is that?
My favorite writer is you, of course ;) Ha. Actually, my favorite writer changes on a daily/hourly basis. Whomever turns their articles in way before deadline and it's clean with very little changes that need to be made to it. Makes my job much easier (I hope all the writers are reading this right now).
Of course I'm your favorite writer, obviously! Tell me about your journey to becoming a photographer?
I started photography like many in our profession. I wanted to take better photos of my baby. I asked for a "nice" camera for my birthday and when my (then) husband asked if I wanted a 35mm or a digital, I had no idea what he was talking about. He was referring to a DSLR or a point and shoot and I thought he was asking me digital or film. I told him I wanted digital, because who shot film anymore? So I ended up with a really nice point and shoot camera which I used for about 6 months and then went out and bought a Canon Rebel from Costco.
From there, I tried to read books and watch videos, but it turns out I was way better at networking and ended up meeting one of our writers here, Matthew Saville (before he was a writer). As with pretty much everything in my life, I jumped right in and started shooting. (I'm not really great at formal education). He and I would go out with a model and practice. Around that same time, I connected on social media with my wedding photographer who had shot my wedding 7 years prior and he let me second shoot weddings for him with his studio. That first year I second shot over 20 weddings. Needless to say, I got a crash course in photography.
What's in your camera bag?

I'm a minimalist and not really a huge gear person. I hate carrying around a bunch of stuff. I use a Canon 5D Mark II, a 24-105mm f/4, and a 50mm 1.4. I have two flashes: 580exII and 430ex and the Kenko extension tubes. I haven't purchased new gear in ages since I don't shoot as often anymore, but I think I might sell it all and switch to Fuji…
Is there anything you wish was in your camera bag?
A million dollars and a really good eye cream. :)
Okay, really, if I stay with Canon, I want the 85mm 1.2 and I suppose I should just buy the 70-200mm. I never bought it because, well, it's expensive and I used to only use it for weddings so I rented it, until I totally fell in love with it while I was on set earlier this year for a shoot in Santorini. Now, I kind of want to shoot everything with it. The 85mm is a no brainer. Bokeh–licious all the way!
If I do end up switching to Fuji, I want the new Graphite Silver X-T1 (because Graphite silver is a good color on me) and the X100T.
What's the biggest challenge you have faced as a photographer and how have you overcome it? Or are you still working through it?
My biggest challenge as a photographer was being able to balance it all. At one point, I was shooting weddings or portraits every weekend, working my day job and homeschooling on weekdays and editing or going to industry parties/networking events at night. It was non stop and I really, really wanted it to stop.
My second biggest challenge was figuring out my brand…which I still don't feel like I ever got a good grasp on it. It was never exactly how I wanted it and I never had the time or resources or patience to really sit down and figure it out.
(Pssst, for tips on defining your brand, stay tuned! I have a lot to say about that!)
My third biggest challenge (and still is a current challenge) is to stop being a people pleaser. I worry too much about what people think of me or what I do. I'm so much better than I was when I started in this industry, but I used to lose sleep over if my images were good enough or whatever. I still get butterflies when I post my articles. I want them well received and have to physically force the inner voice that tells me that it's not good enough to keep its mouth shut.

For some grew tips on overcoming fear (people pleasing is a manifestation of FEAR, people!) check out my latest article DO YOU HAVE THE COURAGE TO LIVE A CREATIVE LIFE?
What's your vision for the future?
That's a great question! I have no idea…haha.
I'm 37 and I'm still not totally sure what I want to be when I grow up. I tend to get bored after about 2 years and start looking for something new. Though, I am closer than I've ever been to figuring out what I ultimately want for my future.
I know I want to continue writing for myself as well as SLR Lounge and I want to create something…I'm not sure what yet. An empire maybe…or just the perfect ice cream sundae. We shall see. That's what makes the future exciting right? You never know what you're gonna get…or is that more about life being a box of chocolates?
Well, Hanssie makes me want to move back to SoCal so we can hang out in real life. Doesn't she sound like fun? Now it's your turn. Ask Hanssie anything you want in the comments and be sure to check out all her articles by clicking here. You can also follow her on Facebook or read her rather hilarious (in my opinion) blog.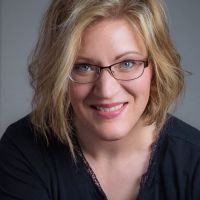 Tanya Goodall Smith
Tanya is the owner of WorkStory Branding Photography in Spokane, WA. Businesses hire her to create story-telling content that sells their high end products and services. She also teachings photographers her unique business model for making serious money as a corporate and personal branding photographer. Find her at
workstoryphotography.com
and
workstoryeducation.com