Let's face it. As much as we would like to let our images speak for themselves, without a constant and active marketing plan, it is pretty difficult to grow and sustain a business in photography. Whether it is by word of mouth, an agent, or an online social presence, marketing is a crucial, yet often overlooked part of our business.
For many photographers, a Facebook page can be an effective marketing tool for building your brand as long as it is done right and it generates traffic and eventually clients. PhotographyTalk.com has a great article on 12 Tips for Using Facebook that can help you grow your photography business.
Here are a sample of some of the advices that can be found in the article:
Create an Easy-to-Remember-URL
From your page, select "edit page" in the top right corner. Then, click "basic information," which will allow you to create your page's username and URL. You want a short and sweet URL that more people will remember, instead of the huge string of numbers of most URLs.
Communicate as an individual
Use "status updates" from your page to comment on specific client projects or events in your life, so you project an image of a real human being, and not just a business entity.
Communicate as a business
Even as you give the world some insights about you, the person, on your Facebook page, you also want to communicate the latest news about your business: special offers, recent projects, client testimonials, a new service introduced, awards won, etc. Keep it fresh; with a new post at least every 60 days. People are more likely to remember your name if they see regular and new announcements about your digital photography services.
Additional Tips from SLR Lounge
In addition to the tips provided by PhotographyTalk.com, here are some more tips that can help you take advantage of Facebook in regards to marketing yours photography business:
Join the Facebook Groups that Can Help you Market your Business
Facebook groups are community pages that are centered around specific interests. There are two types of groups that I recommend joining. The first is any Facebook group that relates to your genre of photography. For example, if you are a wedding photographer, you can join several groups for wedding photographers. Not only can you learn from other photographers, but you may be able to help one another out when there is a need for a second shooter and so on. The second type would be Facebook groups where your prospective clients or anyone working in the same industry may frequent. This could be a page for wedding planners, a modeling page, a fashion and style page, or a culinary page, depending on what you shoot.
Personally, I have acquired a handful of fashion photography work from other photographers as well as makeup artists and models.
With both types of groups, be sure that you become an active participant. By establishing yourself as an expert or as someone who posts a lot of new cool images relevant to that page, you are essentially marketing yourself and your business.
Have Separate Business Pages if You Shoot Very Different Genres
Just like your own website, I recommend having different Facebook pages for different genres if they are not complementary to each of other. For example, while you maybe be able to get away with just having one Facebook page for family portraits and newborn. However, if you also shoot fashion, you may want to have your fashion images on its Facebook page instead of including them with your family portrait and newborn images, especially if you tend to shoot more couture or edgy fashion. This way, you won't risk losing potential fashion clients because they think your shooting style is "too safe" after seeing your family portraits, as well as your newborn clients because they see a risqué photoshoot of various models.
Cross-Promote Your Articles, Posts, and Tweets From Your Website and Other Social Websites
You can help increase the amount of traffic to your Facebook page and your website by being a savvy social media user. If you are using other social media websites such as Google+, Pinterest, Tumblr, Behance.Net, 500px, SmugMug, Flickr, or if you are a blogger on another site, it is important to cross promote your websites and content with each other. You never know where your business may come from next, so why not cast a biger net?
Your Turn
So readers, what are some of the ways do you use your Facebook page in order to promote your photography business?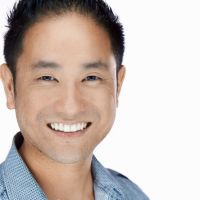 fotosiamo
Joe is a fashion and commercial photographer based in Los Angeles, CA. He blends creativity and edge with a strong style of lighting and emotion in his photographs.