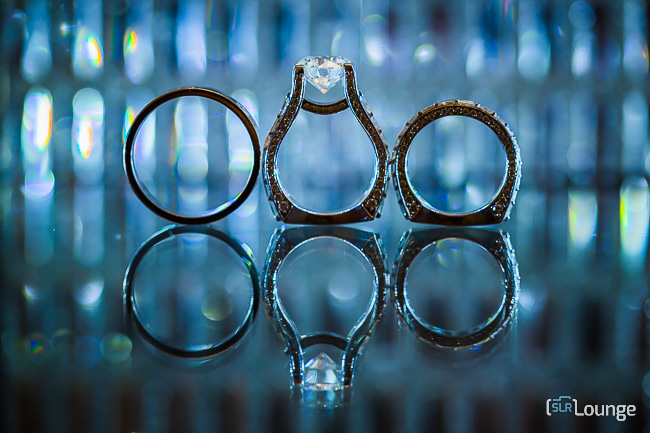 Great Lighting Accessories
As photographers we love lighting equipment that help us produce better photos. My friend Travis Johansen introduced these Grip 6 LED Pocket Light to me at WPPI and asked, "Hey Pye, check out these cool camping LEDs, do you think you could do anything with them?" Without hesitation, the first thing that came to my mind was using these little lights for close up macro shots of rings. So, right then and there I bought the lights off of Travis so I could start playing around.
Watch The Awesome Ring Shots with Cheap Accessories Video
For more of these great tutorials, be sure to subscribe to our Youtube Channel by clicking below:
Lighting Our Ring Shots
By using these handy dandy portable LED lights we're able to light our ringshots like never before. In this first shot I took the bride's clutch and I placed it behind the rings and placed my 2 grip LEDs to the sides to create beautiful highlight edges around the rings.
By placing the rings on a glass table I get a nice reflection and some more dimension in this photo. Also by using the bride's clutch this simple ring shot becomes more personal and meaningful to the bride. Here's what my final shot looks like.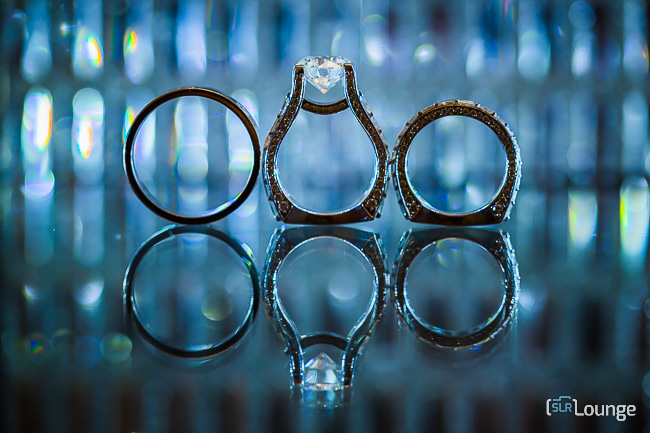 Here's another set up I did using these grip lights. I balanced the rings on a couch and tucked the LED lights in the sofa cushion.
After I placed the lights I got really low so when I took the photo I don't see the lights, but I do see the beautiful ambient glow. Here's what the final shot looks like.
Can Be Used For Anything
These Grip 6 LED Pocket Lights can be used for more than just rings, they can also be used for portraits. In this boudoir session I used the LED lights to mimic the blue tones that would come from window light to add complementary blue highlights to our model's legs. To see exactly how it was used watch the video above.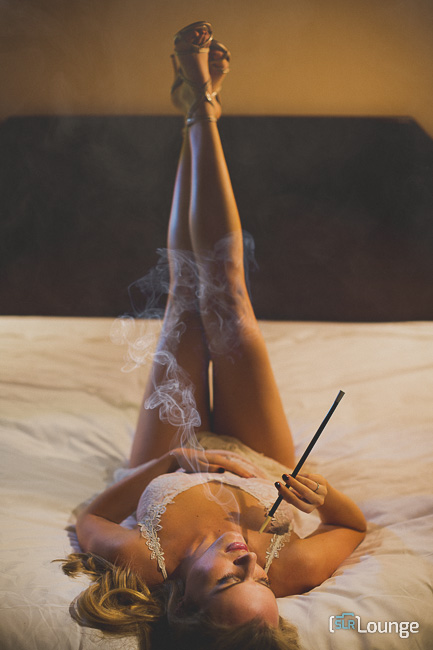 Conclusion
These small LED lights are fantastic, and for the price and size there's no reason to have a couple of them in your case. The Grip 6 LED Pocket Lights are available on Amazon.
If you want more tips on ring shots be sure to check out this article!