It doesn't matter if you're shooting outdoors or indoors, you can't really escape certain limitations of your camera sensor. High contrast situations are an example of scenarios which aren't the easiest for camera sensors to deal with. It is difficult for them to record the broad spectrum of dynamic range and tones that are found in the brightest highlights to the absolute darkest shadows. Phlearn's Aaron Nace teaches you a good way to deal with this in post.
It's often very obvious outdoors in bright noon-time sunlight that casts hard shadows, whether on a face or structure, but also indoors, let's say in a studio, with bright focused light on a subject where the rest of the photo falls away. As always though, the devil is in the details, and we want to be able to extract all we can from those shadowed areas, which, on many an occasion, can be quite a lot, especially if you're shooting RAW. Sometimes a little tonal adjustment can suffice, but Aaron goes deeper to show you a relatively easy way to recover detail hidden in the shadows.
[REWIND: How To Add Realistic Bokeh In Photoshop]
As a bonus, Aaron shows a pretty slick way to add a light flare to pin some more artistic quality to your shots. Using the gradient tool and Apply Image function, the results are actually pretty good. Check it all out here:
Thoughts
Phlearn is continually pushing out some pretty great stuff. Their tutorials are specific, and useful. I'm happy to see the Apply Image function being used more and more. A few months ago, I featured a skin editing tutorial which is my Go-To method which involved the same function. I find Apply Image to be one of the most useful, yet unused tools in Photoshop for photographers. I may cover it in more specific detail soon if that's something you would all like to get a full understanding of.
In the meantime, if you're looking to up your skills, and really plunder the depths of what Phlearn has to offer, then their Photoshop 101 and Photoshop 201 by Phlearn program is something worth checking out, and it's a great deal at that price point.
Here's a quick example I used from a wedding of my bro in Delhi.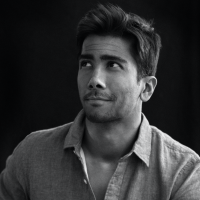 Kishore Sawh
A photographer and writer based in Miami, he can often be found at dog parks, and airports in London and Toronto. He is also a tremendous fan of flossing and the happiest guy around when the company's good.