It's been a while since we've had some big news from GoPro but today is one such day, as the company released an update to their flagship and something entirely new, both of which look special in their own right. For a company that hasn't seen the glory days in a few years, these look as if the products and marketing may be enough to get them back on track.
GoPro HERO6
With the HERO6 comes a very familiar looking body, but that familiarity stops under the skin, as the HERO6 Black is significantly more powerful that the Hero it replaces.
At the heart of the Hero6 Black is a new processor, which is a custom unit called the GP1, and the GP1 is going to allow for twice the performance of the Hero5, with 4k at 60 fps and 1080p at 240. Think about that, if you drop that into a 24p timeline you can watch it ten times slower and still in full HD.
But there's more to the HERO6 Black than just slow motion, as GoPro seems to have put a significant amount of effort behind the user experience with flow and mobile integration. Using 5GHz WiFi a HERO6 user will be able to transfer data from the GoPro to a mobile device at a rate 3x faster than previously possible. And when it's there the QuickStories app will put it all together for you into a seamless video that also takes advantage of the GP1's allowing for machine learning, for easy sharing.
The GoPro Hero6 Black is available now for $500, which you'll mark as being $100 more than the one it replaces.
GoPro Fusion
We've known this was in the works for some time, but finally GoPro's 360 camera is about ready. Fusion is the name and it uses 2 offset lenses to capture heavily stabilized 5.2k video at 30 fps. While 360 cameras are a dime a dozen these days, the Fusion aims to stand apart in offering what GoPro is calling 'Overcapture', and it does sound rather cool.
Essentially, Overcapture allows the user to film as usual, but adjust and move through the 360 video in post where you can choose angles of view unlike you have previously been able to do. This opens creative avenues for video effects like "Angel View", which is hard to describe without seeing it, but appears as is someone is holding the GoPro for you, and also seems to remove some of the curve distortion around the perimeter of the frame. We can definitely assume this will be a fan favorite.
You can check it our below, though availability of the feature will come a few months after product launch. Speaking of which is launches in November, for the not inconsiderable cost of $700.
There's so much competition in this space nowadays, but perhaps it bares to question how something like Sony's RX0 will fare in comparison. GoPro is likely to move more units, but for the serious creative who isn't jumping out of planes we still haven't seen a sensor bump from GoPro, thus leading us to believe low light handling will be much the same. Time will tell.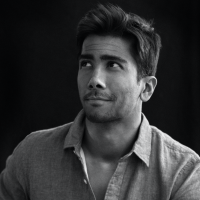 Kishore Sawh
A photographer and writer based in Miami, he can often be found at dog parks, and airports in London and Toronto. He is also a tremendous fan of flossing and the happiest guy around when the company's good.