Google Photos has reintroduced itself in the iOS Market by incorporating a photo editing app called Motion Stills into it's main photo application.
Motion Stills, which was introduced June of this year by Google, is a standalone app that has advanced stabilization and rendering of Live Photos, a feature of iOS. Powerful algorithms now let you create images with moving subjects but frozen backgrounds.
Essentially, shaky Live Photos now have stability within them. Another feature Google has added is the ability to take these photos and turn them into looping videos. This allows for the Live Photo aspect of iOS to be shareable into the android market, as it gives rise to a platform that allows for the first time some control over how live photos are edited, processed, and shared across the web.
A few other features in this new update are easier clip sharing to YouTube, new photo organizational features, and new thumbnails for friends' faces in People.
This update can now be downloaded from the Apple App Store.
Do you guys think that the Live Photo aspect of iPhone photos will now become a market to create software for? Let us now in the comments below.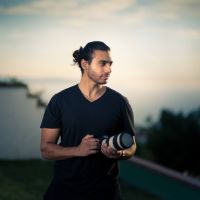 Bilal Akhtar
Bilal Akhtar is a 27-year-old LA native, who, when not taking photos, is using music, photography, and storytelling to create elemental art: www.instagram.com/theelementalarts To see his work, visit his commercial and wedding portfolios: | https://bilal.myportfolio.com | www.momentsbybilal.com | www.instagram.com/momentsbybilal www.facebook.com/momentsbybilal