Photographers are continually looking for a solution to our storage woes, but if history is anything to go by there isn't a solution as much as there are options for the time being.
That's particularly true of cloud-based services, as charge rates change, and perhaps more frustratingly, cloud services have a habit of shuttering and leaving the creative to find a new location for their data. Just last year alone we saw CrashPlan shut their home cloud services, and saw Amazon drop their unlimited storage plan. Clearly, size of the company is no indicator of staying power. That said, Google has just announced a new service called Google One.
Google One services will effectively replace Google Drive, as the company states:
"If you have a paid Drive storage plan, you'll be upgraded to Google One automatically over the coming months, starting in the U.S. and then expanding globally. Look out for an email confirming your upgrade to Google One, where you can manage your storage plan and benefits. The way you use Drive to store and share files doesn't change."
Google is offering a wide array of plans for a wide array of users. The Google One plans will start at 100 GB for $1.99, 200 GB for $2.99, and 2 TB for $9.99 per month, while pricing for plans larger than 2TB will remain the same (which go up to 30TB). Google also notes that 'existing 1 TB Drive plans will be upgraded to 2 TB at no extra cost.'
It should be noted here that Google One details other than what's listed here are relatively sparse, as there is nothing affirming that, for instance, users will be able to upload all file types; if there is a file size limit cap, nor if there are any fast recovery features that you can find with services like BackBlaze. They are, however, positioning Google One as a storage option for families, suggesting it can be a central hub but still partitioned per person.
You can click here to sign up for further notices about Google One and comb through a few more details. At this time we can't offer a take on it other than that it sounds good, but we're always cautious. It's hard to think what would make this a better option than something like BackBlaze.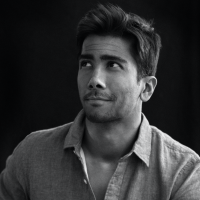 Kishore Sawh
A photographer and writer based in Miami, he can often be found at dog parks, and airports in London and Toronto. He is also a tremendous fan of flossing and the happiest guy around when the company's good.