One of the worst things that can happen to a photographer or videographer is to lose an essential and expensive piece of gear, especially if it's in a public space or in something like a taxicab. Videographer Casey Neistat didn't just leave one item in a taxicab, he left a luggage with $13, 238.86 worth gear and personal items in the back of a taxicab.
Casey did all he can do, from contacting the taxi company and filling the police report, but in the end, it was up to the honesty of the taxi driver, Mohammed, that made the safe return of Casey's belongings possible. It really does help in restoring some faith in humanity and it's great to see a good Samaritan get rewarded for his good deed.
Be sure to read Casey's article on The New York Times Opinion Pages and check out Casey's video on what transpired.


Thanks to Fstoppers for the link.

Reader's have you ever lost a camera gear somewhere and had it returned?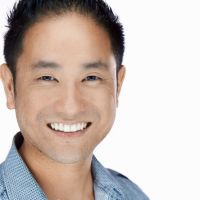 fotosiamo
Joe is a fashion and commercial photographer based in Los Angeles, CA. He blends creativity and edge with a strong style of lighting and emotion in his photographs.